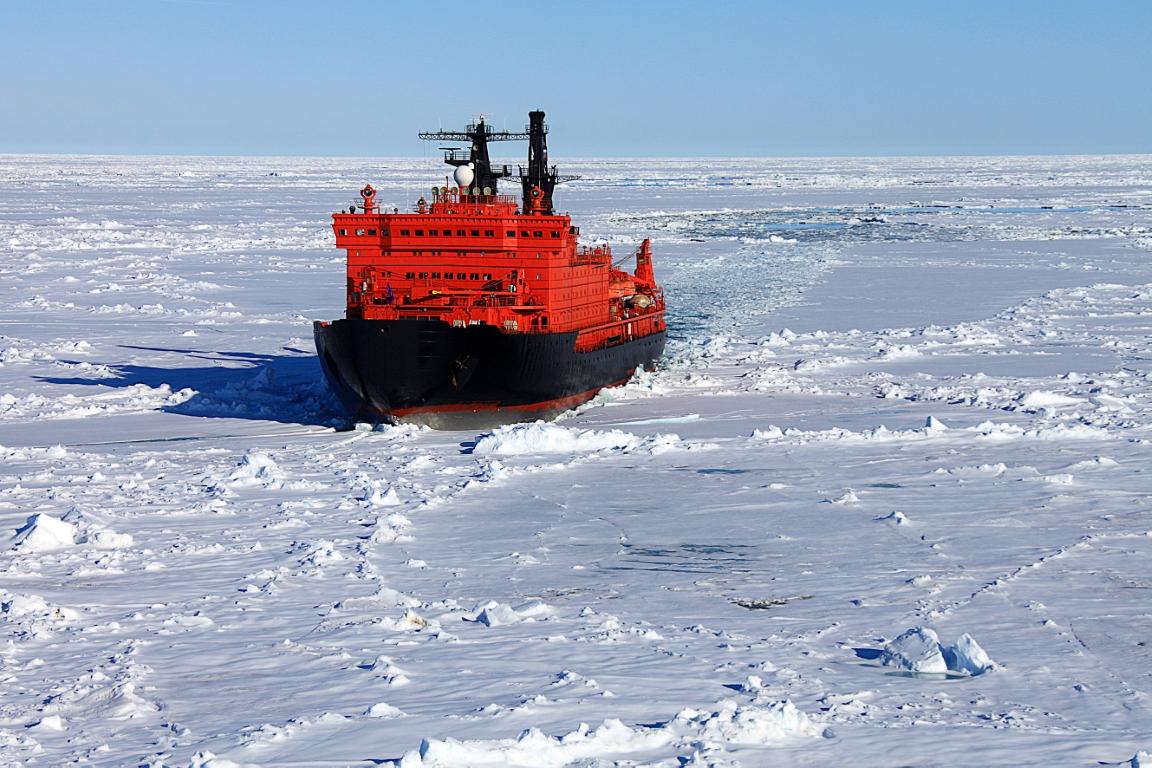 Over the last few decades, diminishing Arctic sea ice has coincided with a modest but notable increase in the region's marine activity. Between 2013 and 2019, the number of ships entering the Arctic—as defined by the International Maritime Organization's International Code for Ships Operating in Polar Waters, or the Polar Code—increased by 25 percent, from 1,298 ships to 1,628 ships. The total distance sailed by ships in the Arctic during this period increased by 75 percent, from 6.5 million nautical miles to 10.7 million nautical miles.
See more in PAME's Arctic Shipping Status Report on the increase in Arctic Shipping.
Even with this increase, Arctic ship traffic is comparatively lower than other regions of the world—at least for now. Most Arctic ship traffic is also seasonal, taking place during summer months when the sea ice retreats. During winter months, when much of the Arctic Ocean ices over, Arctic ship traffic dwindles. However, as global populations, national economies, and maritime trade grow, and as the annual average extent of Arctic sea ice trends lower, regional ship traffic will undoubtedly increase in the coming years.
Most Arctic ship traffic is destinational, conducted for resupplying communities, supporting marine tourism, and moving natural resources out of the Arctic. A much smaller but slowly growing volume of shipping is trans-Arctic, undertaken primarily to move goods between Europe and Asia more quickly and at a lower cost than alternate routes. There is also intra-Arctic shipping, involving transport within the region among Arctic States, as well as trade and transport between ports of a single Arctic State. These nuances are often lost in media articles that exaggerate projected trans-Arctic shipping.
In 2009 to a ministerial mandate, PAME developed the 2009 AMSA Report, which included 17 policy recommendations that have since defined the parameters of PAME's Arctic shipping work. These recommendations are divided into three themes:
enhancing Arctic marine safety;
protecting Arctic people and the environment; and
building Arctic marine infrastructure.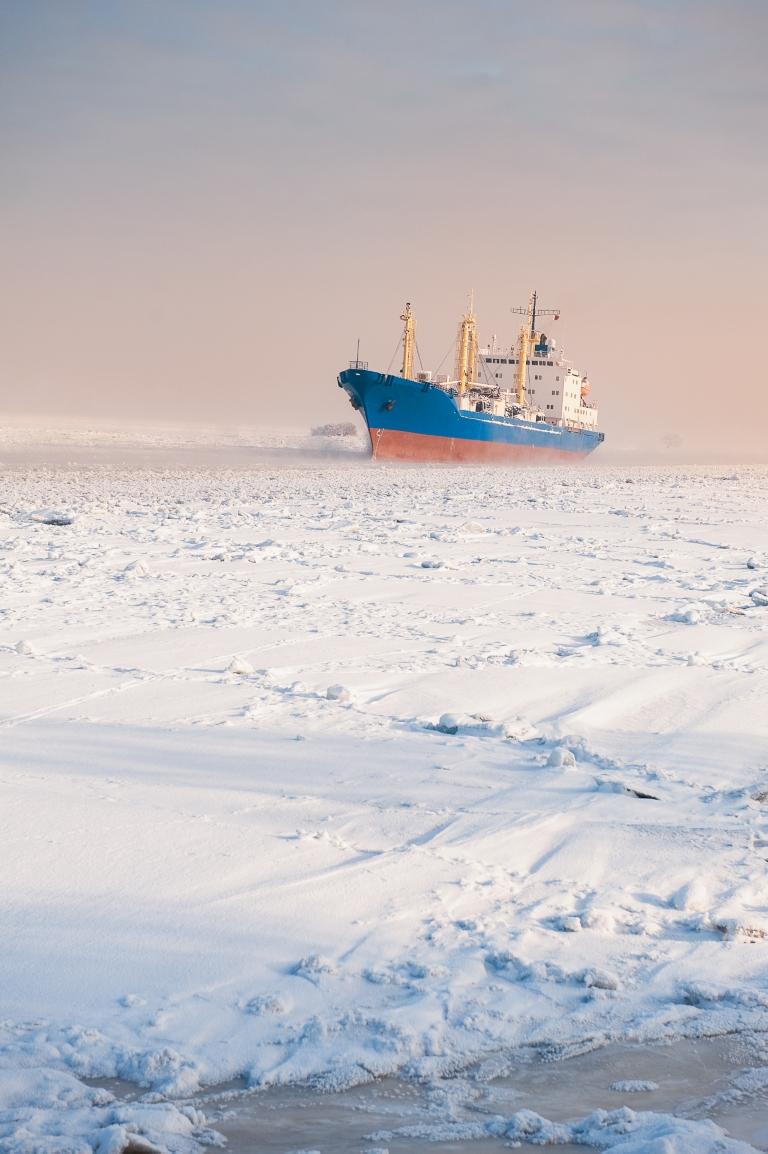 PAME has pursued many projects under these themes, all with the overarching goal of advancing navigational safety, promoting environmentally sound marine operations, and protecting Arctic ocean and coastal areas.
PAME's Relationship to the International Maritime Organization (IMO)
In pursuing this overarching goal, PAME is mindful of its role, especially in relation to IMO. IMO is the global standard-setting body for the safety, security, and environmental performance of international shipping, while PAME is a non-regulatory regional body with a mandate focused on environmental protection and sustainable development. In working to advance the AMSA Report's recommendations and subsequent ministerial direction, PAME has carved out a role focused on:
collecting, synthesizing, and analyzing reliable information;
producing high-quality reports and assessments; and
making sound policy recommendations.
In doing so, PAME has informed and influenced decision making by Arctic States and the IMO. It also has helped Arctic States better coordinate their national efforts to support safe and environmentally sustainable Arctic shipping, . The current IMO-PAME relationship attests to PAME's ability to "stay in its lane" while generating reliable and authoritative input that informs and shapes IMO actions. In no small part due to PAME's shipping-related work, IMO became an accredited Arctic Council observer in 2019 and formalized its participation in PAME's Shipping Expert Group.

Text by Peter Oppenheimer, published in the US Coast Guard Journal of Safety and Security at Sea, 2021.
Slide
CURRENT PAME SHIPPING PROJECTS
Arctic Shipping Status Reports (ASSR)
Providing a snapshot of Arctic shipping activities by utilizing PAME's ASTD System to generate topical, fact-based, user-friendly reports.
Collaboration with the Arctic Regional Hydrographic Commission (ARHC)
To foster greater communication between PAME and ARHC in line with the SAO approved (Nov 2019) non-binding MOU between these two bodies to support Arctic maritime safety and the protection of the Arctic marine environment.
Raising awareness in the Arctic Council of the provisions of the 2012 Cape Town Agreement
The project contributes to the PAME approved AMSA recommendations I(B): IMO Measures for Arctic Shipping, which is for the Arctic States to "…cooperatively support efforts at the IMO to strengthen, harmonize and regularly update international standards for vessels operating in the Arctic." Successive PAME Records of Decision have recognized IMO's current emphasis in raising awareness regarding the provisions of the Cape Town Agreement. The aim is to complement IMO's efforts and highlight the experience gained in the implementation process by Arctic States and other nations.
New Low Sulphur Fuels, Fate, and Behaviour in Cold Water Conditions
To expand our knowledge of the toxicity, fate, and behavior of new low sulphur fuel oils in cold water conditions. The results will support integration into marine oil spill prevention, preparedness, and response activities.

Systematically Strengthening Observer Engagement in PAME's Shipping Work
This project will identify options for leveraging Observer interest, expertise and engagement in PAME's shipping work.

Interpretation of the Polar Code
The adoption of the Polar Code was a first step towards ensuring safe and sustainable shipping in the Arctic. In order to ensure the success of the Polar Code there is a need to work towards facilitating, where applicable, consistent interpretation of the Code.
Arctic Arrangement for Regional Reception Facilities
Amend relevant MARPOL annexes to allow Arctic States to meet their MARPOL obligations of providing adequate port reception facilities for ship waste through a regional arrangement in the Arctic. Due to the Arctic's unique circumstances (remoteness, severe weather, limited infrastructure and resources) regional arrangements are a practical means of meeting the requirements.
Underwater Noise in the Arctic: Understanding Impacts and Defining Management Solutions - Phase II
Build on the research findings from both the 2019 Underwater Noise in the Arctic: State of Knowledge Report and 2021 'Underwater Noise Pollution from Shipping in the Arctic Report to further develop decision-support tools for minimizing impacts from vessel underwater noise in the Arctic.
The Arctic Shipping Best Practice Information Forum
To support the effective implementation of IMO's Polar Code and, more broadly, sustainable Arctic shipping.
Arctic Ship Traffic Data (ASTD) System
Continue to strengthen the ASTD System by augmenting its functionality and facilitating access to eligible stakeholders.
Wastewater Discharges from Vessels in the Arctic - A Survey of Current Practices
To better understand current practices of Arctic ship operators related to wastewater discharges in the Arctic, specifically grey water, sewage, and exhaust gas cleaning system (scrubber) effluent.
Arctic Port Reception Facilities Inventory
Develop a current inventory of Arctic port reception facilities to assess where there may be infrastructure gaps in light of increasing Arctic shipping traffic.