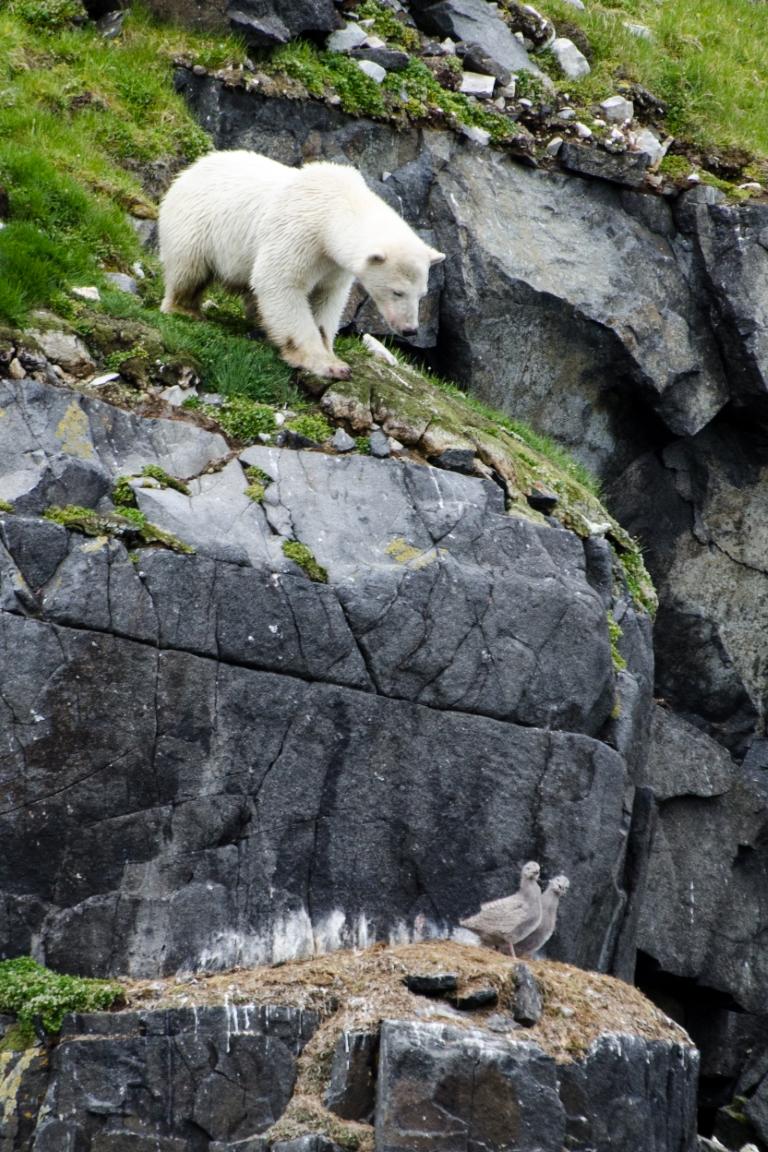 During the 2019-2021 biennium, PAME developed two Information Briefs with the aim to leverage and synthesize factual information from the Arctic Council's work on these topics and communicate to decision makers and the public, as well as contribute to cross-working group cooperation on common topics:
Marine Protected Areas in a Changing Arctic
Indigenous Food Security in the Arctic - Implications of a Changing Ocean
The Information Brief on Marine Protected Areas in a Changing Arctic summarizes how climate change affects the Arctic marine environment, from ecosystem and habitat impacts to driving changes in human activities, and highlights marine protected areas as a tool for Arctic resilience.

The Information Brief on Indigenous Food Security in the Arctic - Implications of a Changing Ocean focuses on how climate change affects Arctic Indigenous food systems, in particular resources, culture, and health tied to marine environments, and highlights examples of adaptive responses in ocean management.

These Information Briefs were developed in close collaboration with AMAP, CAFF and Permanent Participants. Their translation into the Arctic States' main and minority languages will be explored.

As of 2021-2023, PAME will continue to develop Information Briefs. PAME plans to establish a joint PAME/CAFF scoping team to scope possible content and areas of focus for the Briefs, on a topic or topics related to joint PAME/CAFF activities under the broad theme of biodiversity, including consideration of what would be feasible and most valuable to present during this biennium. The co-leads will work with a Arctic States, PPs, and relevant Observers to develop further Information Briefs.

Project co-leads: Finland, Sweden and the United States


Slide
In the Arctic Ocean, melting sea ice, ocean warming, sea-level rise, and rapidly acidifying waters are altering the environment at an unprecedented rate, while emerging issues such as changing winds and weather patterns, stratification of the water column, deoxygenation, and changes to ocean circulation could greatly alter the Arctic over the coming decades. Tracking, understanding, and projecting these drivers is key to understanding the role of Arctic MPA networks in conserving species, habitats, and ecosystems and the benefits they provide within the context of a changing ocean.
FROM MARINE PROTECTED AREAS IN A CHANGING ARCTIC
Sea ice extent has shown decreasing trends in all months and virtually all regions of the Arctic (very high confidence).
The 2018 sea ice cover minimum ice extent was 26% less than the 1981-2000 average9 and observed reductions in sea ice volume are likely unprecedented in at least the past 1,000 years.
Sea ice has undergone a transition from thick multi-year ice to thinner seasonal ice (high confidence).
The Barents Sea has seen particularly large declines in seasonal sea ice.
Arctic sea ice extent will continue to decline in all months of the year (high confidence).
According to some models, if global warming is stabilized at 2°C, the probability of an ice-free summer occurring in any given year after mid-century would be 19–34%, (high confidence). The Barents Sea is expected to become the first Arctic region free of ice year round by midcentury.
Sea surface temperatures are increasing over much of the Arctic, largely due to increased absorption of solar radiation as a result of sea ice loss (virtually certain).
Over large sectors of the ice-free Arctic, summer upper mixed-layer temperatures have increased at 0.5°C per decade since 1982 (high confidence), with linear warming trends of up to 1°C per decade in some locations.
Marine heatwaves in the Arctic will increase in frequency, duration, and extent (high confidence).
Arctic glaciers, such as the Greenland Ice Sheet, are the largest land-ice contributors to global sea-level rise.
Sea-level rise contributes to coastal erosion, potentially threatening coastal habitats and human communities.
The rate of relative sea-level rise is highly variable around the Arctic, rising in some regions but falling in many others due to the land moving upward since the last ice age and changes in gravitational pull from Greenland ice loss.
Relative sea-level rise is expected to continue to vary from place to place dependent on crustal uplift and other factors.
Arctic glaciers will continue to lose mass over the course of this century (very likely), further contributing to global sea-level rise.
The Arctic Ocean is experiencing some of the fastest rates of acidification in the world due to the higher capacity of cold water to absorb CO2, the inflow of naturally low pH waters from the Pacific, dilution by river runoff and ice melt.
Some areas of the Arctic Ocean were among the first regions of the ocean to experience surface and near-surface waters corrosive to aragonite, one of the primary minerals used by calcifying organisms to make skeletons and shells.
The acidification of the Arctic ocean will continue to increase (high confidence).
The water column above the continental shelves of the Beaufort and Chukchi Seas are especially vulnerable to ocean acidification because of low pH water from the Pacific and dilution by high freshwater inflows.