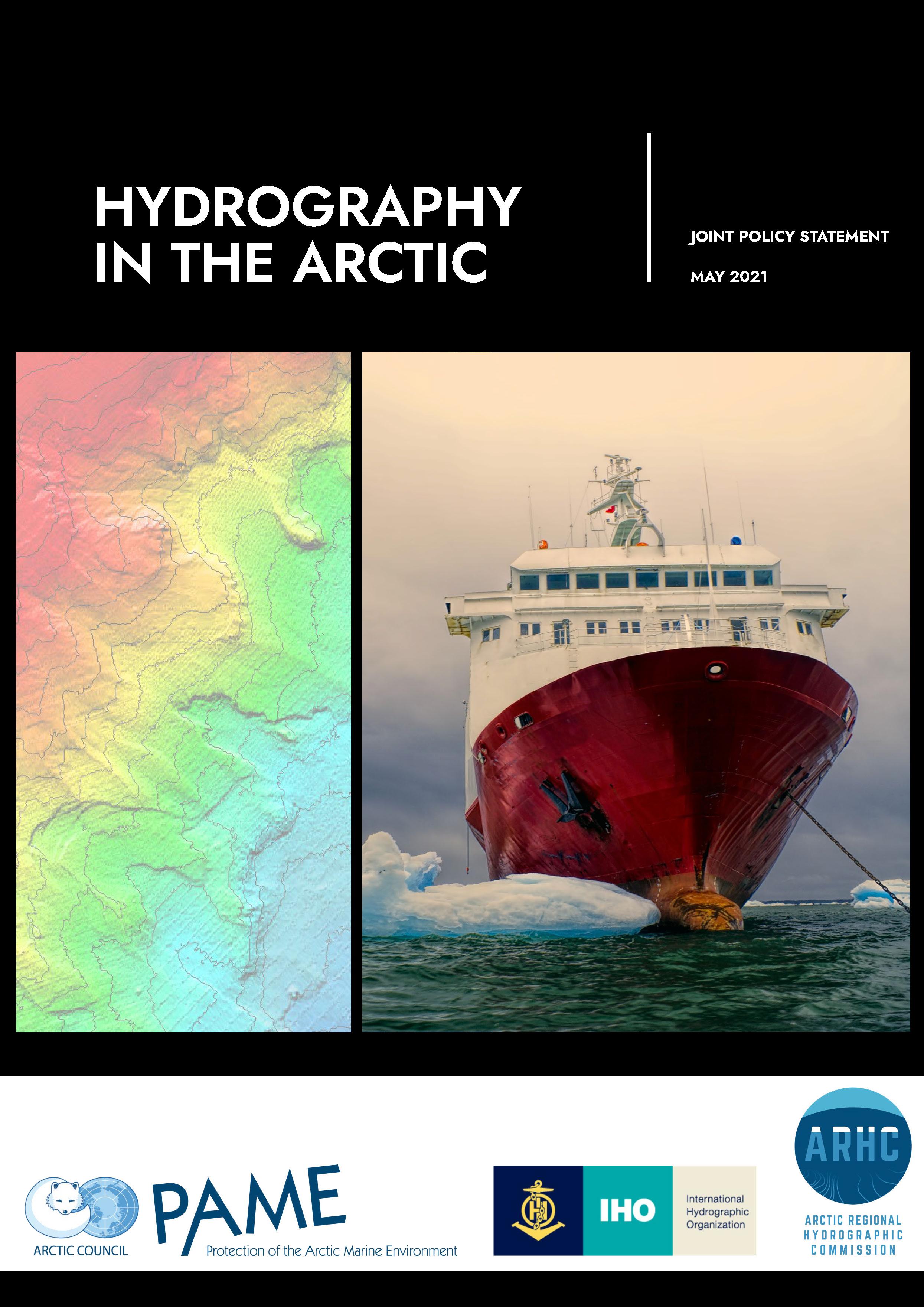 Under a SAO-approved Memorandum of Understanding signed by PAME and the Arctic Regional Hydrography Commission (ARHC) in 2020, the two bodies developed a joint policy statement on the importance of hydrography in the Arctic region to safe and sustainable maritime navigation.

The statement is inspired by a statement on hydrography issued by the Antarctic Treaty Contracting Parties in 2019. It was approved at the 2021 Arctic Council Ministerial Meeting.
The policy statement contains two principal components:
First, it recommends that the Arctic States review, update, and improve existing, and collect new, bathymetric and hydrographic data in the Arctic Region.

Second, it encourages these governments to find additional resources to strengthen hydrographic surveying and charting in the Arctic region. The policy statement identifies several ways each of these recommendations may be pursued.
Further PAME Collaboration with the Arctic Regional Hydrographic Commission (ARHC)
In the PAME 20021-2023 Work Plan, further collaboration between PAME and the ARHC is one of the activities of PAME's shipping work. The two bodies intend to foster greater communication in line with the non-binding MOU between these two bodies to support Arctic maritime safety and the protection of the Arctic marine environment.
PAME and the ARHC intend to:
Consider the development and dissemination of reports and other information that support navigational safety and environmental protection in the Arctic along the lines of the Arctic Navigation Risk summary bulletin issued by the ARHC in 2017 (available here)

Review the potential interoperability of databases (including the ASTD System) that contain Arctic geospatial information to determine their potential utilization across platforms for improved analysis; and,

Undertake work to issue a 2023 update of ARHC's 2018 Arctic hydrography risk assessment (available here) by designating a PAME representative to communicate with the ARHC on the approach, structure, usability and other aspects of the update.