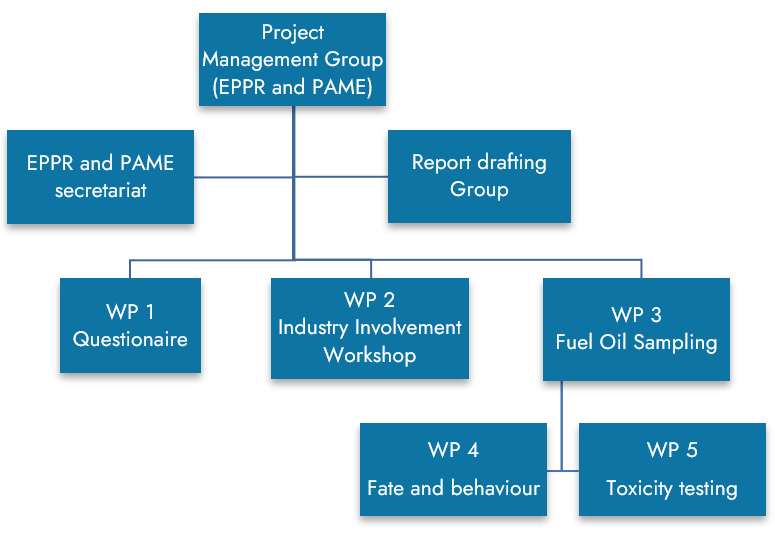 The project is divided into these work packages and organization.The IMO regulation for a 0.50% global sulphur cap for marine fuels entered into force first of January 2020. The new Sulphur cap has completely changed the fuel market for ships. As a result, the fuel mixture on all ships sailing in the Arctic is largely a knowledge gap. The main objective of this project is to bridge this gap, and to study the toxicity and fate and behavior of new fuel oils in cold water conditions. The results will support the integration into marine oil spill prevention, preparedness and response activities.
Main activities:
Develop and distribute a questionnaire on fuel used by ships in the Arctic;

Convene an expert workshop with industry representatives to advance the project;

Collect samples of fuels;

Analyze the fate and behaviour of the fuel samples; and

Analyze the toxicity of these fuels.
Lead: Norway (Joint PAME/EPPR project)