PRESS RELEASE: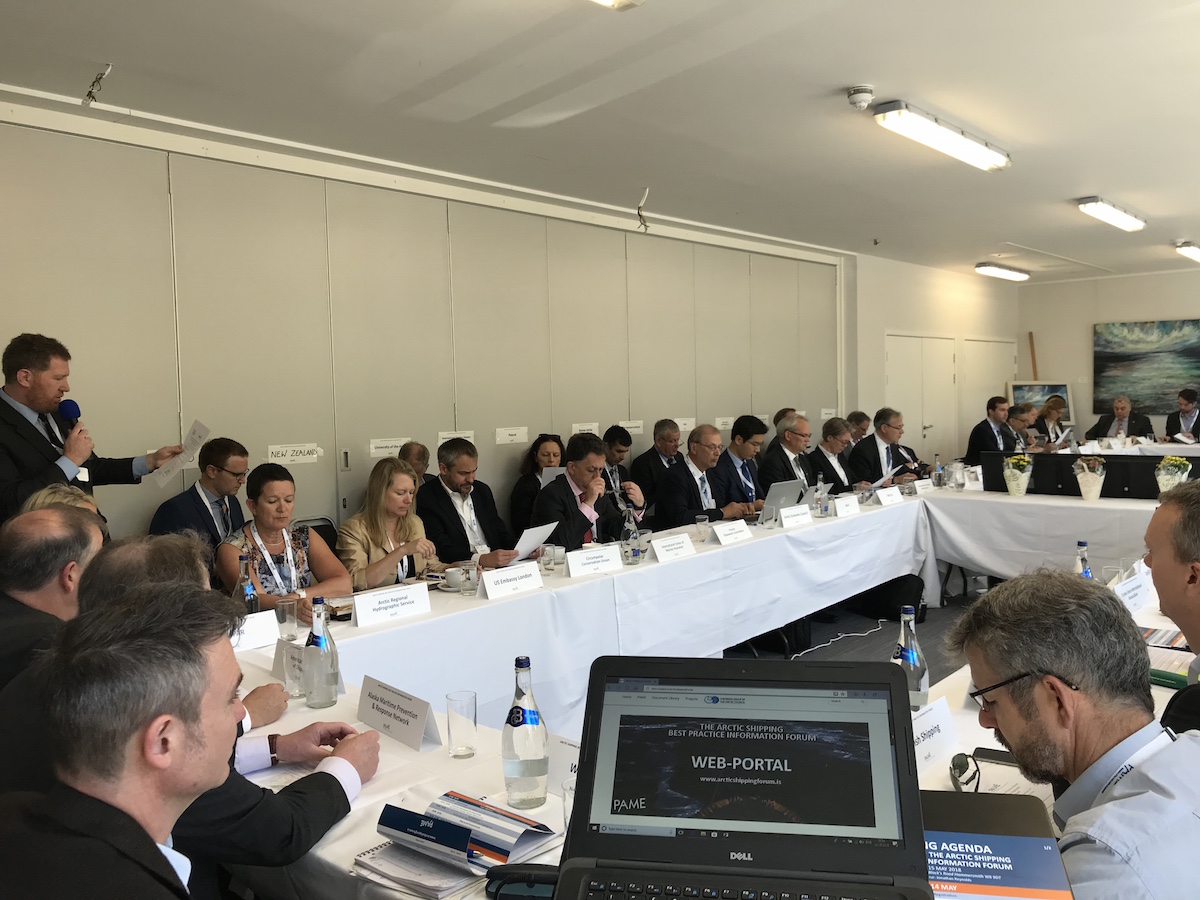 Today, the Arctic Council's Arctic Shipping Best Practice Information Forum launched a public Web Portal to assist in the effective implementation of the International Maritime Organization's International Code for Ships Operating in Polar Waters (Polar Code).
The Web Portal, accessible at www.arcticshippingforum.is, provides links to authoritative information essential to implementation of and compliance with the Polar Code. For example, links are available on hydrographic, meteorological, and ice data information needed to plan for safe and environmentally sound navigation in the Arctic.
Information for the Web Portal was contributed by many stakeholders, including Arctic States, intergovernmental organizations, classification societies, the shipping industry, marine insurers, and non-governmental organizations. The Web Portal will be regularly updated and expanded as new information becomes available.
The Arctic Shipping Best Practice Information Forum was established in 2017 by the eight Arctic States (Canada, the Kingdom of Denmark, Finland, Iceland, Norway, the Russian Federation, Sweden and the United States) to help raise awareness and to promote the effective implementation of the Polar Code.
Dr. Stefan Micallef, Assistant Secretary-General of the IMO today gave remarks at the second meeting of the Forum highlighting the importance of the Forum´s work and collaboration between the IMO and the Forum to facilitate for a effective implementation of the Polar Code.
Finland's Anita Makinen, the Forum Chair said:
"I am pleased to see the strong interest in the Forum and the evident commitment of its Participants to making it a success. I look forward to building on the progress made to date and further strengthening the Web Portal so that it becomes an indispensable tool for all those involved in Arctic shipping."
The meeting took place in London from 14-15 May and was hosted by the Irish Cultural Centre. For further information about the Forum, its second meeting, and its participants, please visit the Meeting Site.