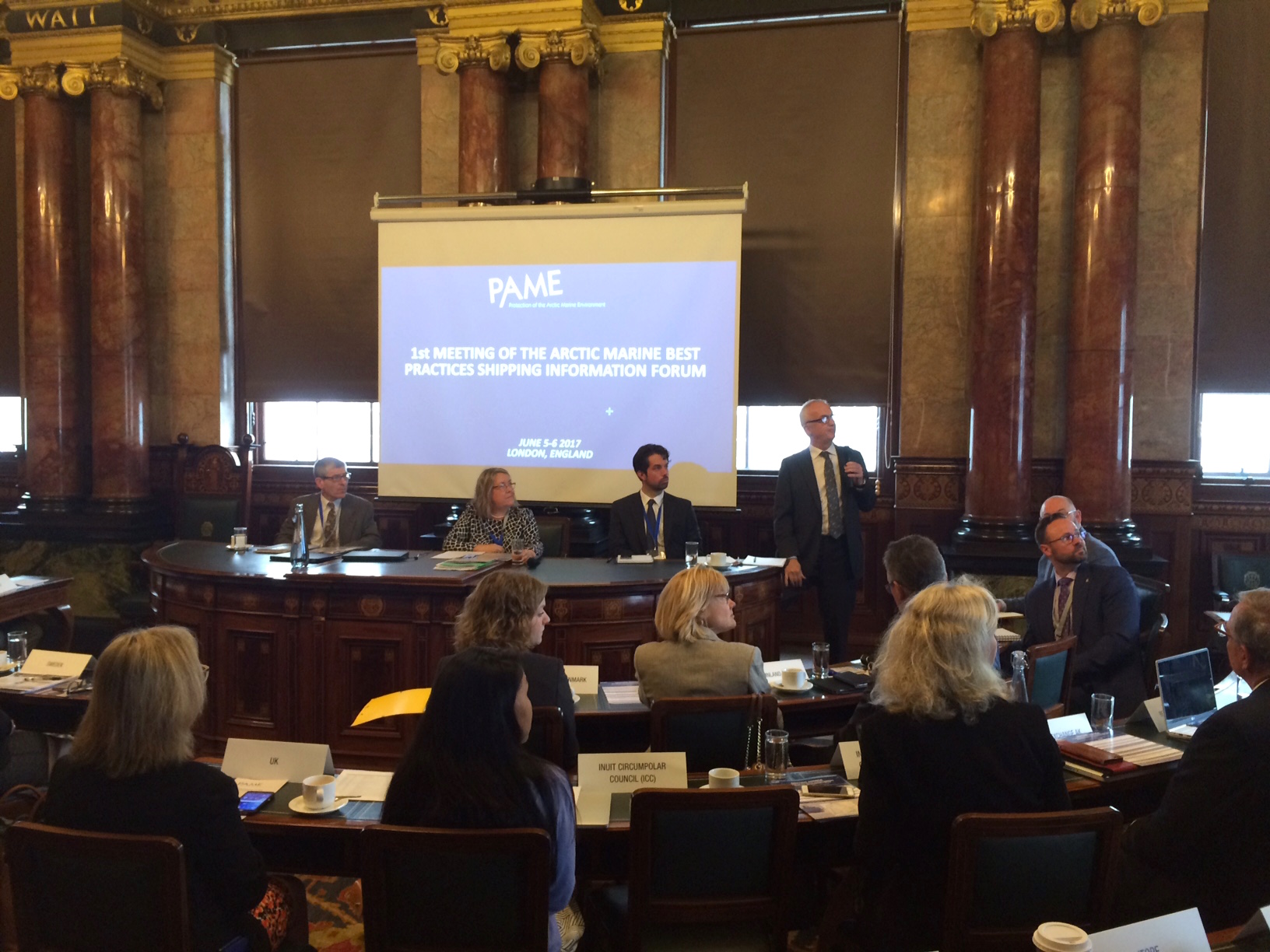 Today, 6 June 2017, at Lloyd's Register's Office in London, the inaugural meeting of the
Arctic Shipping Best Practices Information Forum
concluded.
The Forum has been established by the eight Arctic States (Canada, the Kingdom of Denmark, Finland, Iceland, Norway, the Russian Federation, Sweden and the United States) to help raise awareness and to promote the effective implementation of the International Maritime Organization's International Code for Ships Operating in Polar Waters (Polar Code), a mandatory international framework that increases the safety of ship operations and mitigate the impact on the people and the vulnerable environment in Polar waters. The Polar Code came
into force in January
2017.
The Forum was referenced in the Arctic Council's
Ministerial Declaration
in Fairbanks, Alaska on 11 May 2017, signed by the foreign ministers of the eight Arctic States.
In the Declaration, the Arctic States welcomed:
" the entry into force of the Polar Code to ensure safe and environmentally sound shipping in the harsh Arctic marine environment, and encourage continued engagement by Arctic States, including at the International Maritime Organization, to facilitate harmonized implementation and enforcement of the Polar Code, and note with appreciation the establishment of the Arctic Shipping Best Practices Information Forum to promote the implementation of the Code"
The International code of safety for ships operating in polar waters (Polar Code) covers the full range of design, construction, equipment, operational, training, search and rescue and environmental protection matters relevant to ships operating in the inhospitable waters surrounding the two poles.
Convened under the auspices of the Arctic Council's Working Group on the Protection of the Arctic Marine Environment (PAME), the Forum aims to make publicly available, at a single web portal, information to support effective implementation of the Polar Code.
In addition to Arctic Council members, including Arctic States, Permanent Participants and Observers, the Forum was attended by a wide spectrum of stakeholders with an interest in Arctic shipping. In particular, industry has played a key role in shaping the Forum, with significant input from maritime organizations and insurers, including Lloyd's of London, and Lloyd's Register.
Mr. Ashok Mahapatra, Director of the Maritime Safety Division of the International Maritime Organization, gave an address emphasising the importance of compiling information to assist in effective implementation of and compliance with the Polar Code.
Finland's Anita Makinen, the Forum Chair said:
"The inaugural meeting of the Arctic Shipping Best Practices Information Forum is an important milestone in identifying and gathering information to support safe and environmentally responsible Arctic shipping."
She went on to say,
"The input of so many stakeholders in the Forum demonstrates the importance of working in a collaborative approach to support the effective implementation of international regulations."