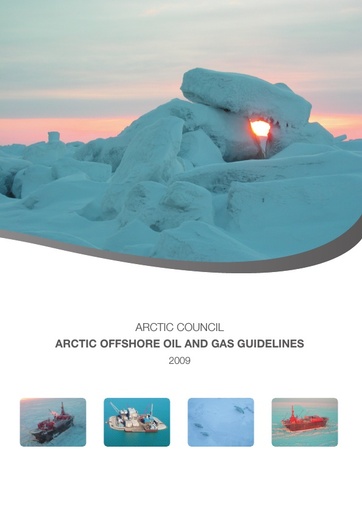 The Arctic Offshore Oil and Gas Guidelines was originally written in response to the third Ministerial Conference on the Protection of the Arctic Environment (1996) which expressed concern regarding the potential impacts related to future increases in offshore petroleum activity in the Arctic.
It requested PAME ...(to develop) "guidelines for offshore petroleum activities in the Arctic, in particular guidelines for timely and effective measures for protection of the Arctic environment. In this regard, the Ministers welcomed the initiative of the United States to conduct a government designated expert meeting to develop such guidelines, in cooperation, as appropriate, with other Working Groups".
The Guidelines were releasrd in 1997, updated in 2002 and in 2009.
The Guidelines are intended to be of use to the Arctic nations for offshore oil and gas activities during planning, exploration, development, production and decommissioning.