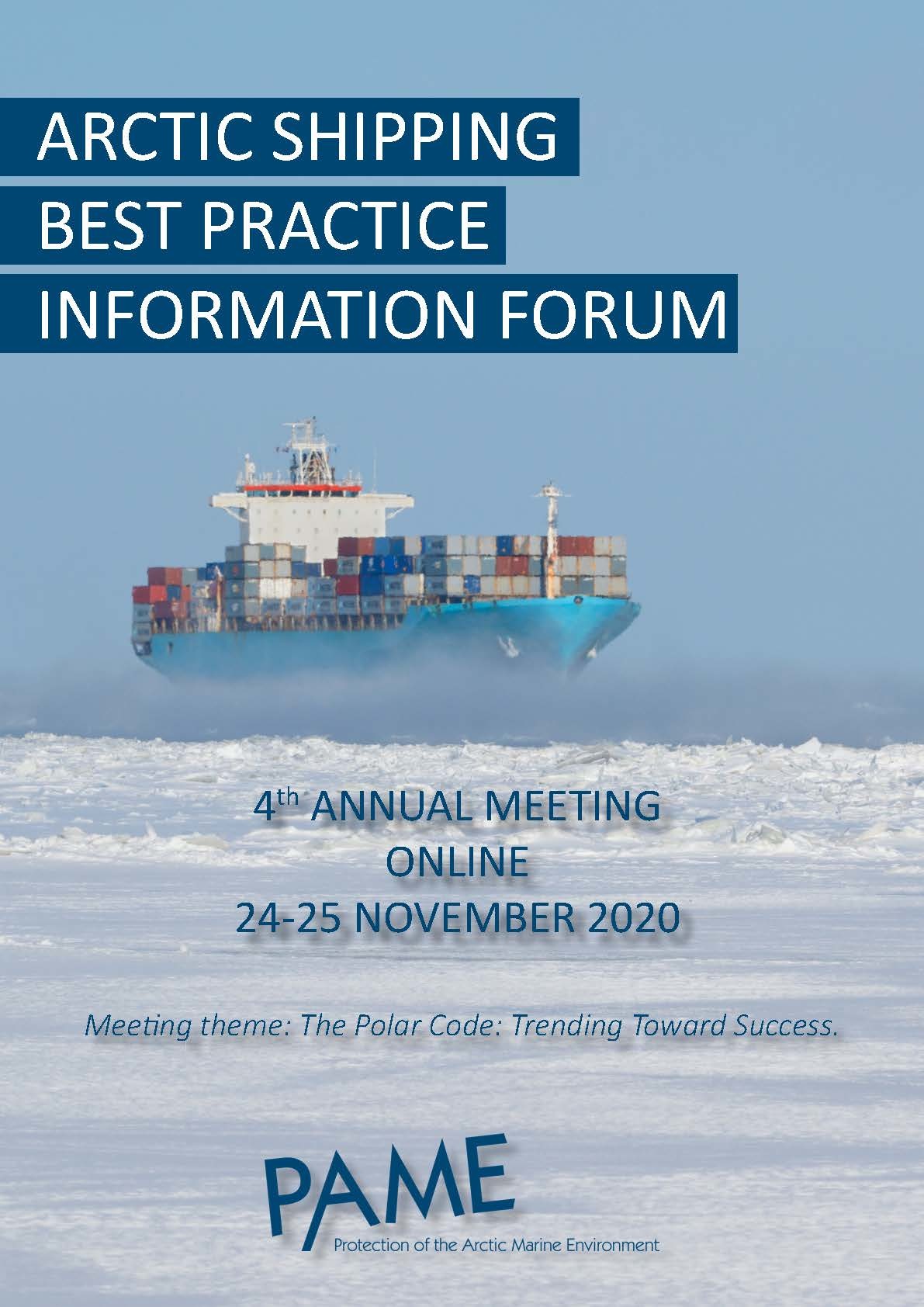 The fourth meeting of the Arctic Council's Arctic Shipping Best Practice Information Forum will take place via the GoToMeeting videoconference platform on 24-25 November 2020. The virtual meeting will convene for three hours on each of these days.

The Forum's web-portal is available here.
The purpose of the Forum is to support effective implementation of the IMO Polar Code by making publicly available on a dedicated web portal information relevant to all those involved in safe and environmentally sound Arctic shipping, including shipowners/operators, regulators, classification societies, marine insurers, and indigenous and local communities. The theme of this fourth annual Forum meeting was The Polar Code: Trending Toward Success.
The Forum places particular emphasis on collecting information of use to Maritime Administrations and Recognized Organizations in issuing Polar Ship Certificates and conducting Operational Assessments, as well as information used by shipowners and operators in developing Polar Water Operational Manuals.
---
Meeting documents:
---
Presentations
:
---
Videos:
Michael Kingston: Forum Web-Portal Development
---

Hjalti Hreinsson: Shipping in the Arctic Polar Code area
---

Heike Deggim: Update from IMO