PAME is co-organizing a conference on Arctic shipping with the International Maritime Organization (IMO) and the World Maritime University (WMU).
ShipArc
will be held in Malmö, Sweden from the 25
th
to the 27
th
of August 2015.
"The conference will be a major event for PAME and the Arctic Council this year. Preparations begun last year and the schedule is very exciting," Soffía Guðmundsdóttir, the executive secretary of PAME said.
Amongst key speakers are leading scholars who have participated in PAME's work. One of them is Dr. Lawson Brigham who was the co-editor of of the
Arctic Marine Shipping Assessment (AMSA)
and served as a vice chair of PAME from 2005-2009.
Another is David VanderZwaag, who co-leading the writing of the Governance of the Arctic Shipping chapter of the AMSA report. "We are thrilled to have such high-level participation from PAME and numerous of our experts will be attending as well. There should be dialogue among our leading people in Malmö," Soffía said.
There are six themes to the conference. The Polar Code: Implementation & Compliance Assurance; Beyond the Polar Code; Arctic Governance; Sustainable Arctic Business Development; Protection of the Arctic Marine Environment; Training, Capacity-Building, Science & Research.
"In our preparations we decided to focus on six themes for this conference. We could have chosen many others as the topic is broad, but we felt that these six themes are current and appropriate. The conference is title
Safe and Sustainable shipping in a changing Arctic Environment
and the scene is certainly under constant evolvement."
"We have two themes that discuss the
Polar Code
which was recently adopted by the IMO. The Polar Code has been anticipated for some time and this will be the prefect venue to introduce it and discuss its role in Arctic shipping. IMO's experts and others will present it and discussions on what happens next will take place."
See the conference website for more information.
Registration is ongoing and Malmö is only a 20-minute train ride from Copenhagen.
www.pame.is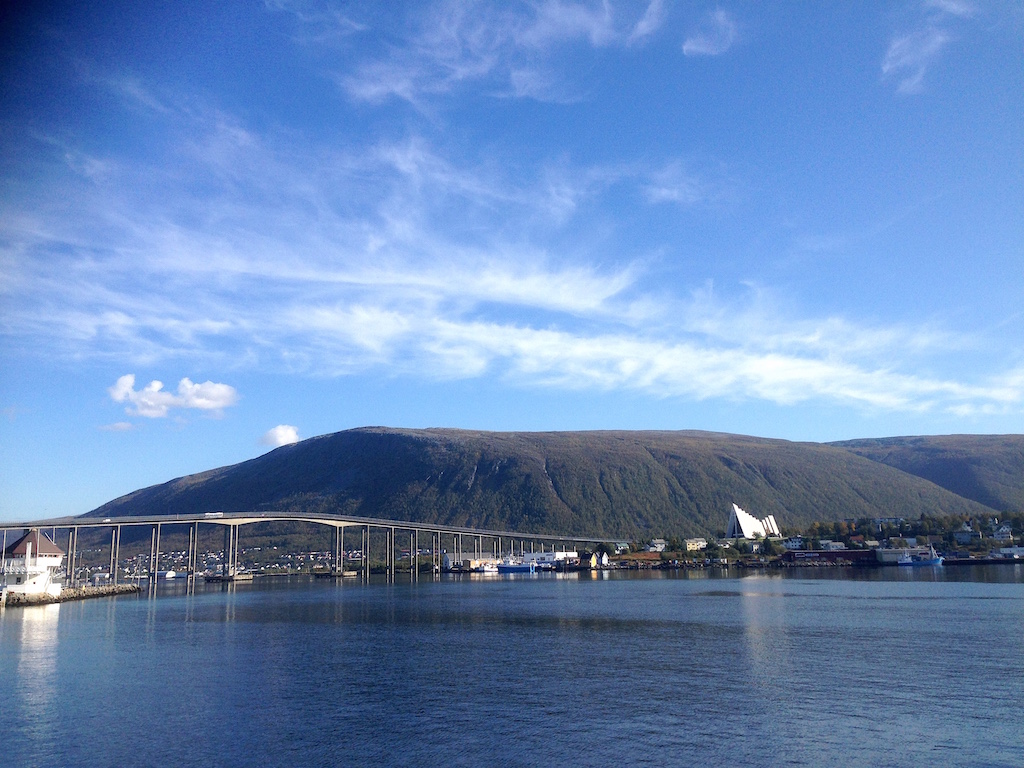 Tromsö, Norway, 15-17th of September, 2015
MEETING DOCUMENTS
PAME II 2015 Pre-meetings - Monday September 14
PAME Shipping expert group:
09:00-17:00
Oil and gas Contact group:
Tentative
Data Expert group:
Tentative


09:00-17:00
Shipping Expert Group pre-meeting
The PAME shipping Expert Group pre-meeting session is from 09:00-17:00 and a joint session with the Data Expert Group from 14:00 -15:00 to discuss the new proposed project:
"Arctic Shipping Data Service."
The agenda will be the items under Agenda Item 4 with particular focus on the items marked with **, including the updated draft matrix of follow-up activities and proposals, as well as all of the shipping-related papers submitted by PAME member governments in advance of the meeting.
The co-leads (USA and Canada) will provide more details to the shipping expert group.
Click here to download the shipping expert group meeting agenda.
13:00-16/17:00

(tentative and to be confirmed)
Oil and Gas Contact Group pre-meeting
The PAME Oil and Gas Contact Group pre-meeting session is from 13:00-17:00 and a joint session with the PAME Shipping Expert group from 13:00-14:00 to discuss the "Meaningful Engagement of Arctic Indigenous Peoples and Local Communities in Marine Activities" (MEMA) project.
The main agenda items to be discussed are:
The MEMA project
Possible responses to the TFOPP for non-emergency prevention (as it may relate to updating the 2009 Offshore Oil and Gas Guidelines).

Possible implementation actions for the 2015-2025 AMSP.
Further details on discussion points may be provided by the lead (USA) if deemed necessary.
13:00-16/17:00

(tentative and to be confirmed)
PAME Data Expert Group pre-meeting
The PAME Data Expert Group pre-meeting session is from 13:00-17:00 and a joint session with the PAME Shipping Expert group from 14:00-15:00 to discuss progress on the Arctic Shipping Data Service (ASDS) project and potential relevance to other shipping projects on Arctic marine traffic systems.
Information sheet about the project.
Meeting agenda.
Further details on discussion points to be provided by the co-leads (Norway and USA).
Tuesday September, 15th Item 1:
Opening of the Meeting
Item 2:
Introduction and Adoption of the Agenda
PAME II-2015 final agenda with timeline 10 September 2015


Item 3:
Information from the Chair and the Secretariat
Background documents:
Item 4: Arctic Marine Shipping Assessment follow-up activities (various leads)
Draft agenda for the Shipping Expert Group pre-meeting on Monday 14th of September from 09-00-17.00.

4.1. AMSA I(A) – Linking with International Organizations
Background information:
ShipArc 2015 Program

4.2 AMSA I(C) – IMO Measures for Arctic Shipping: collaboration
Agenda 4.2(c) - National regulation of fishing vessel safety and the prevention pollution from such ships in the Arctic.
4.3 AMSA I(B) –Heavy Fuel Oil (HFO) Phase III project
Background information:
Development of the Polar Code
HFO II and HFO IIb


Agenda item 4.4 - AMSA I(D): Strengthening Passenger Ship Safety
Agenda 4.4(b) - Cruise tourism information
Background document:
Arctic Marine Tourism – Best Practice Guidelines

Agenda item 4.6 - AMSA II(B): Engagement with Arctic Communities
Documents to be uploaded.


Agenda item 4.7 - AMSA II(D): Specially Designated Arctic Marine Areas
Guests will be treated to a selection of footage never seen before from the National Geographic Pristine Seas team's forthcoming film on the Last Ice Area, along with narration from a team member. This will be followed by a brief discussion of the region's significance from WWF Last Ice Area project lead Clive Tesar. The presentation will start at 19:00. Finger food will be served, and a cash bar will be available.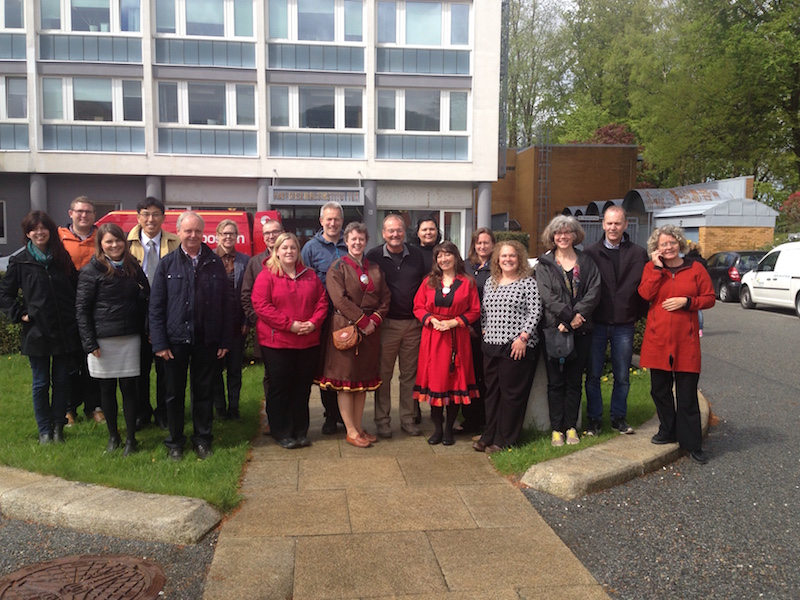 Arctic Council - PAME, CAFF, AMAP, SDWG – Ecosystem Approach Expert Group Fifth Ecosystem Approach Workshop

- Methodology and status of development of ecological (quality) objectives for Arctic Large Marine Ecosystems
Institute of Marine Research, Nordnesgaten 50, Bergen, Norway 26-27 May 2015


Documents:
List of participants - Final verison
Background document

Traditions of Respect
(background document from Carolina Behe)
Tuesday 26 May
09.00-10.00
Welcome and introduction
10.00-10.30
Coffee break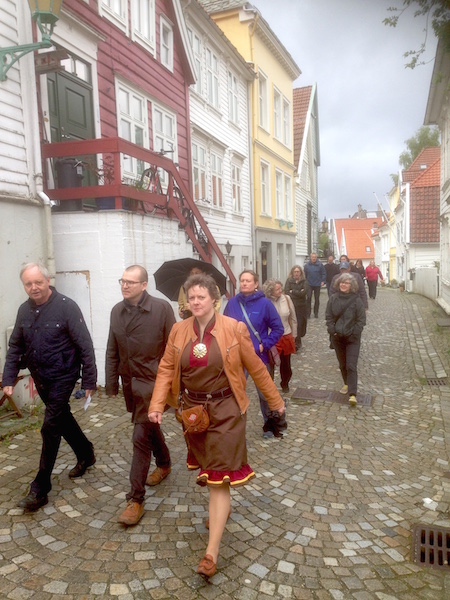 10.30-12.15
Session 1 – Review of existing ecological objectives in national legislation and management systems
12.15-13.15
Lunch
13.15-14.15
Session 2 – Review of new developments of comprehensive sets of ecological objectives
14.15-15.15 Sessions 1 and 2
Summary discussion of the current situation and developments
15.15-15.45
Coffee break
15.45-17.00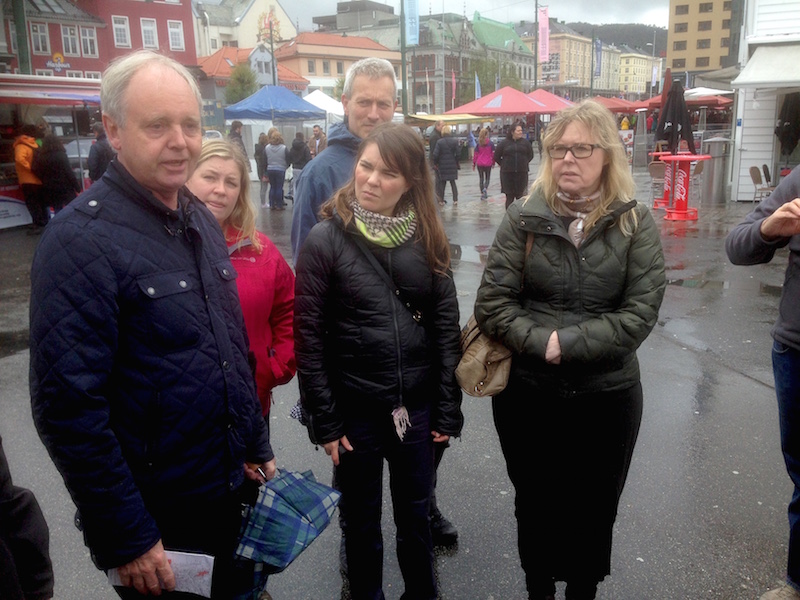 Session 3 – Perspectives from Indigenous Peoples: values and objectives for use and management of living resources and nature


Wednesday
09.00-10.30
Session 3 Cont'd
Discussion and conclusions

10.30-11.00
Coffee break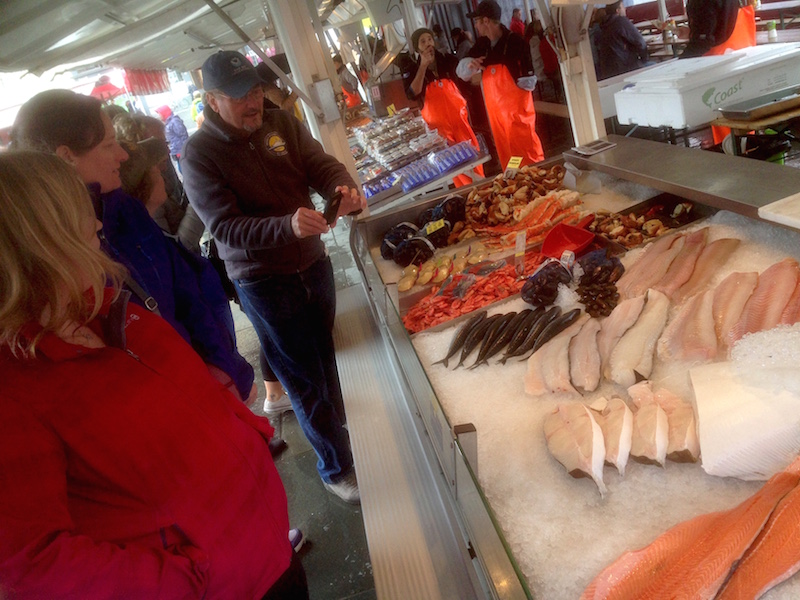 11.00-12.15
Session 4 – General discussion on next steps and conclusions and recommendations from the workshop

12.15-13.15
Lunch

13.15-17.00
Conclusions and recommendations

The International Maritime Organization (IMO) has adopted the International Code for Ships Operating in Polar Waters (Polar Code), and related amendments to the International Convention for the Safety of Life at Sea (SOLAS) to make it mandatory, marking an historic milestone in the Organization's work to protect ships and people aboard them, both seafarers and passengers, in the harsh environment of the waters surrounding the two poles.
Visit the IMO website.
The Polar Code and SOLAS amendments were adopted during the 94th session of IMO's Maritime Safety Committee (MSC), which was meeting at the Organization's London headquarters for its 94th session, from 17 to 21 November 2014.
The Polar Code covers the full range of design, construction, equipment, operational, training, search and rescue and environmental protection matters relevant to ships operating in waters surrounding the two poles.
Ships trading in the polar regions already have to comply with all relevant international standards adopted by IMO, but the newly adopted SOLAS chapter XIV "Safety measures for ships operating in polar waters", adds additional requirements, by making mandatory the Polar Code (Preamble, Introduction and Part I-A (Safety measures)).
The Polar Code highlights the potential hazards of operating in polar regions, including ice, remoteness and rapidly changing and severe weather conditions, and provides goals and functional requirements in relation to ship design, construction, equipment, operations, training, and search and rescue, relevant to ships operating in Arctic and Antarctic waters.
As well as mandatory provisions, recommendations are also include in a Part 1-B.
The expected date of entry into force of the SOLAS amendments is 1 January 2017, under the tacit acceptance procedure. It will apply to new ships constructed after that date. Ships constructed before 1 January 2017 will be required to meet the relevant requirements of the Polar Code by the first intermediate or renewal survey, whichever occurs first, after 1 January 2018.
Because it contains both safety and environment related provisions, the Polar Code will be mandatory under both SOLAS and the International Convention for the Prevention of Pollution from Ships (MARPOL). Last month (October 2014), IMO's Marine Environment Protection Committee (MEPC) approved the necessary draft amendments to make the environmental provisions in the the Polar Code mandatory under MARPOL. The MEPC is expected to adopt the Code and associated MARPOL amendments at its next session in May 2015, with an entry-into-force date to be aligned with the SOLAS amendments.