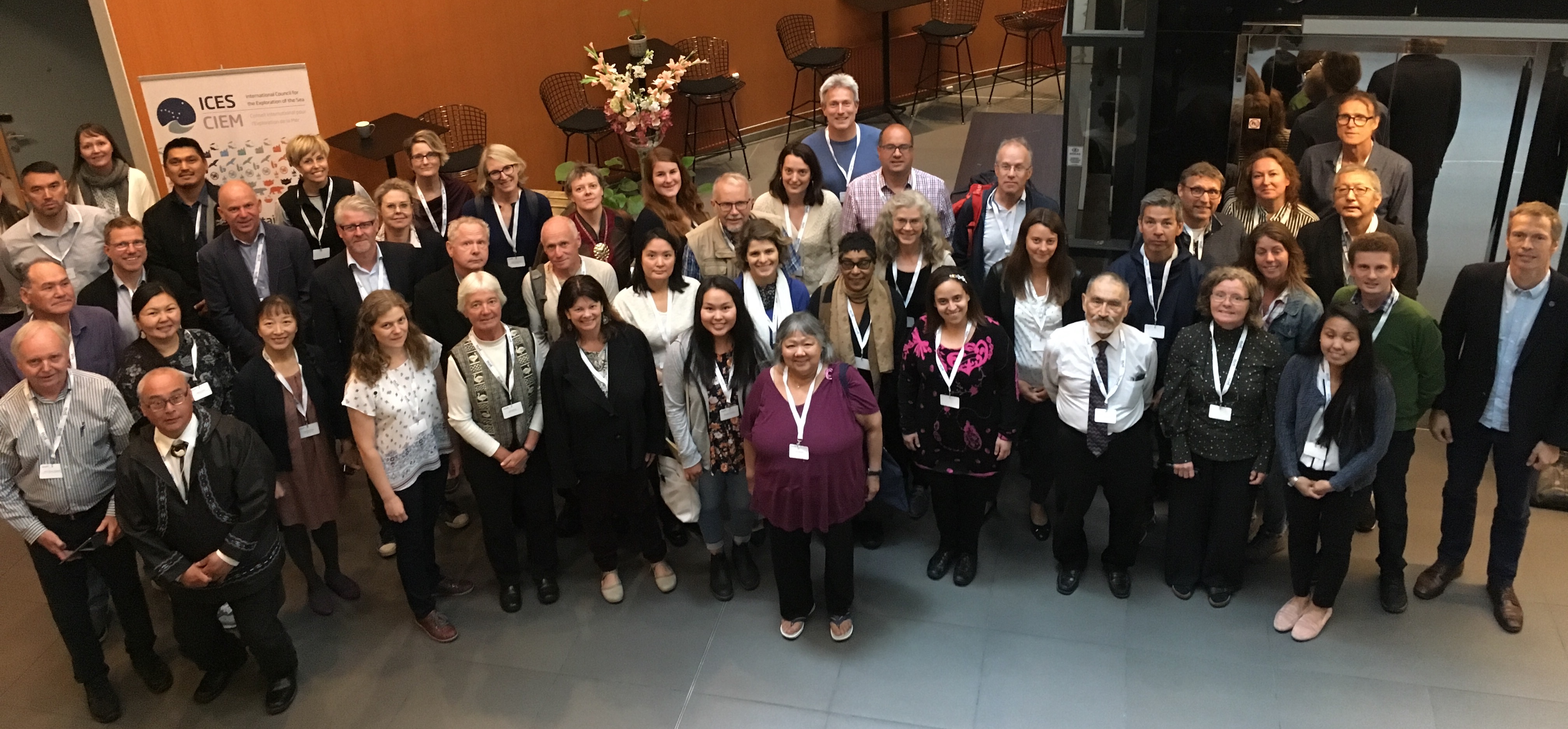 Second International Science and Policy Conference on:
Implementation of the Ecosystem Approach
to Management in the Arctic:
Integrating information at different scales in the framework of EA implementation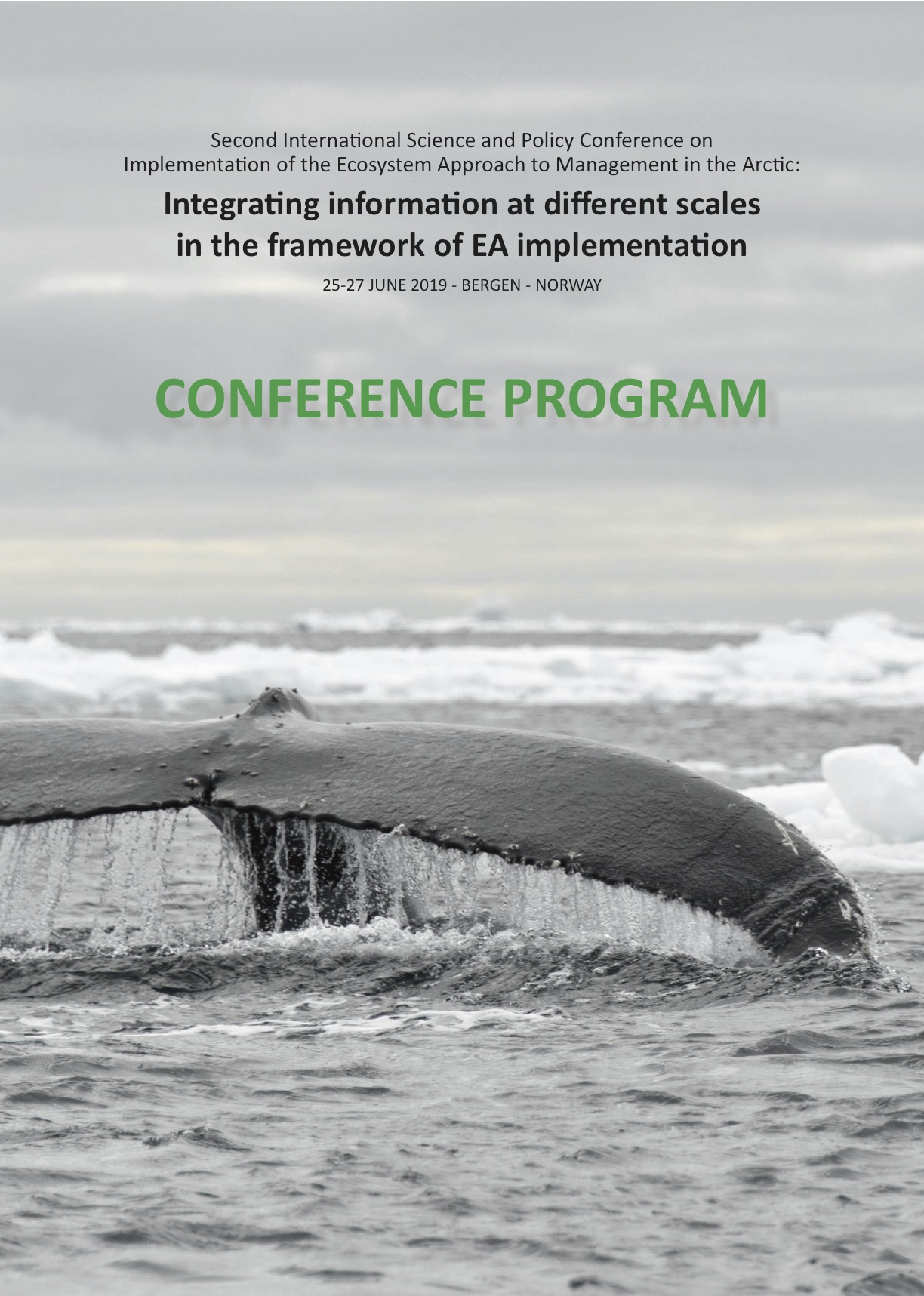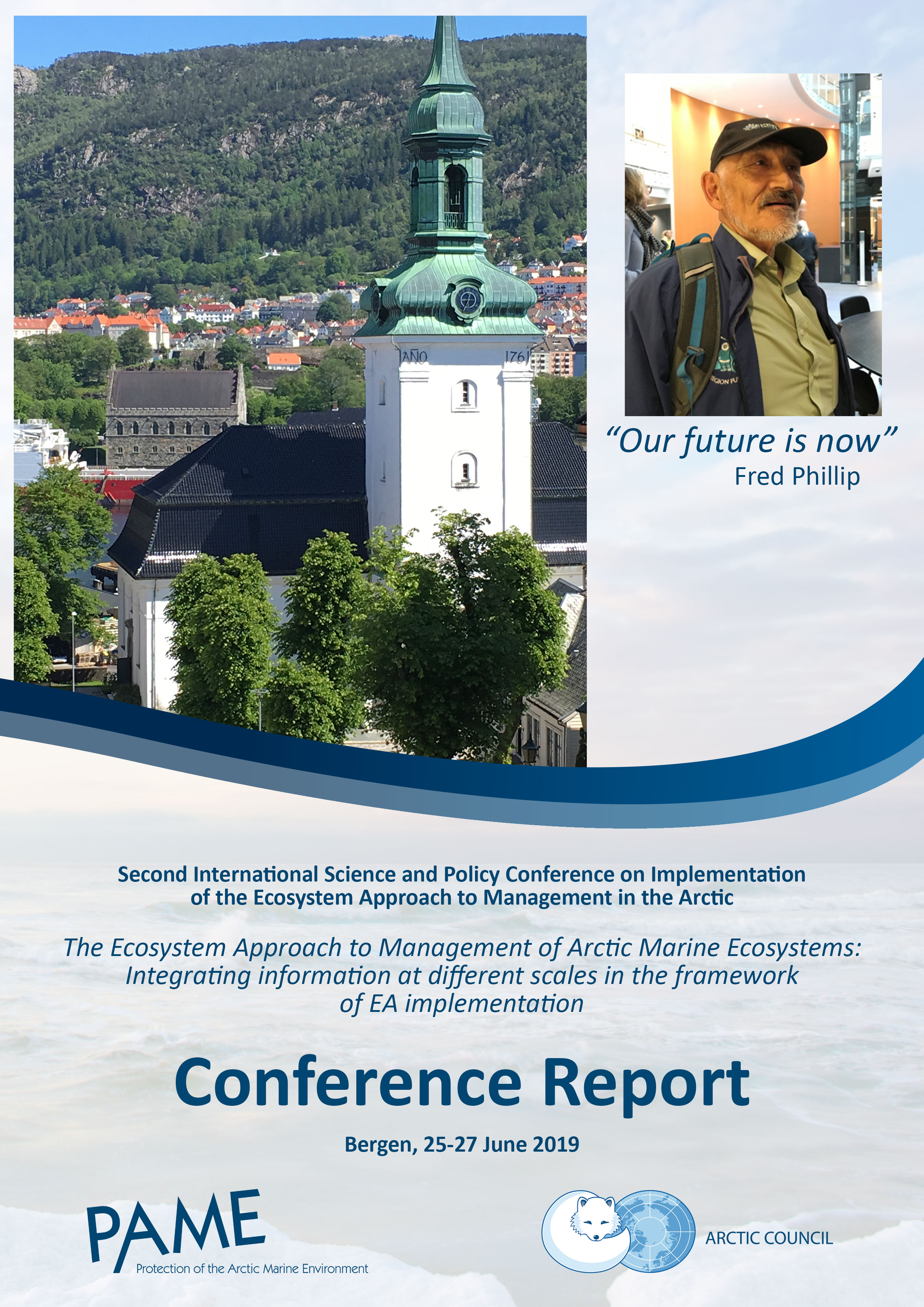 Where:
Bergen, Norway
When:
25-27 June
Program:
Download
(24. June - final version)
The Ecosystem Approach to Management (EA) is a widely adopted management principle that requires integrated management across sectors of human activities to achieve sustainable use of natural resources while maintaining the integrity of the ecosystem. The EA approach has been acknowledged, defined and adopted by the Arctic states working under the Arctic Council. In 2013 (Kiruna Declaration), the Arctic Council agreed that there was a need for periodic reviews of EA implementation in the Arctic to exchange information on integrated assessment and management experiences. A first international conference was held in Fairbanks, Alaska, in August 2016 to review status of EA implementation. A second Arctic EA conference will be held in Bergen, Norway, in early summer 2019.
Large Marine Ecosystems (LMEs) have been recognized as appropriate scale and units to apply the EA to management of the Arctic marine and coastal environment, with due recognition of their open boundaries and the need to integrate information and management across different scales within and beyond an LME. The second conference to review EA implementation in the Arctic will focus on the scale integration issue. Scale integration in the context of EA implementation applies equally to the natural and social sciences that provide the knowledge base for decisions (e.g. through Integrated Ecosystem Assessment), and the management structures and processes where management decisions are made. Local and Traditional Knowledge (LTK) provides equally important information and insight about scale integration, EA implementation and management. LTK will be an element of all topics and discussions during the Conference.
Program with abstracts and links to presentations.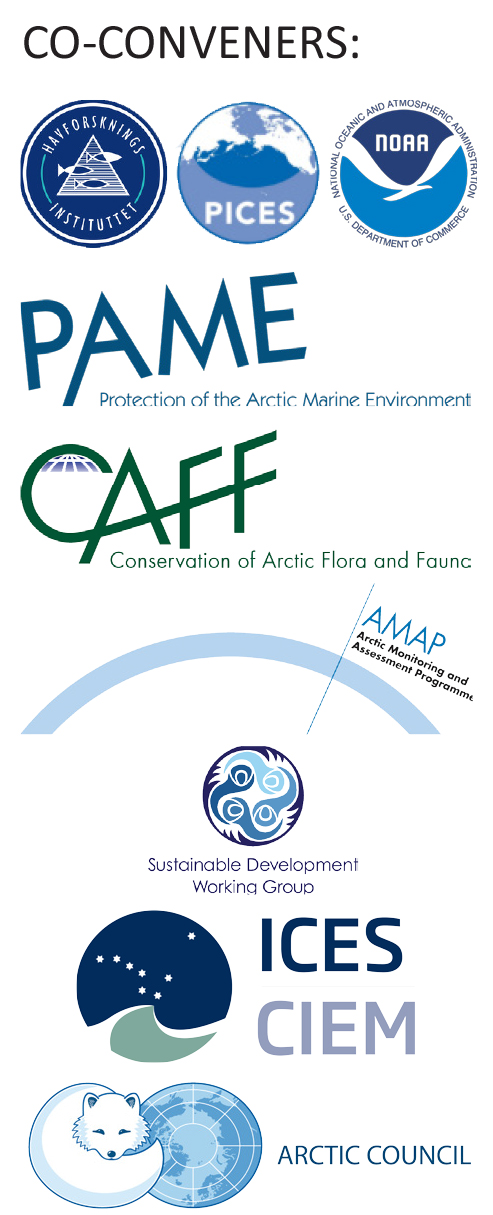 Presentations:


Background documents:

EA Guidelines (2019)
EA Status of implementation
th
of February was set aside for pre-meetings of the PAME expert groups.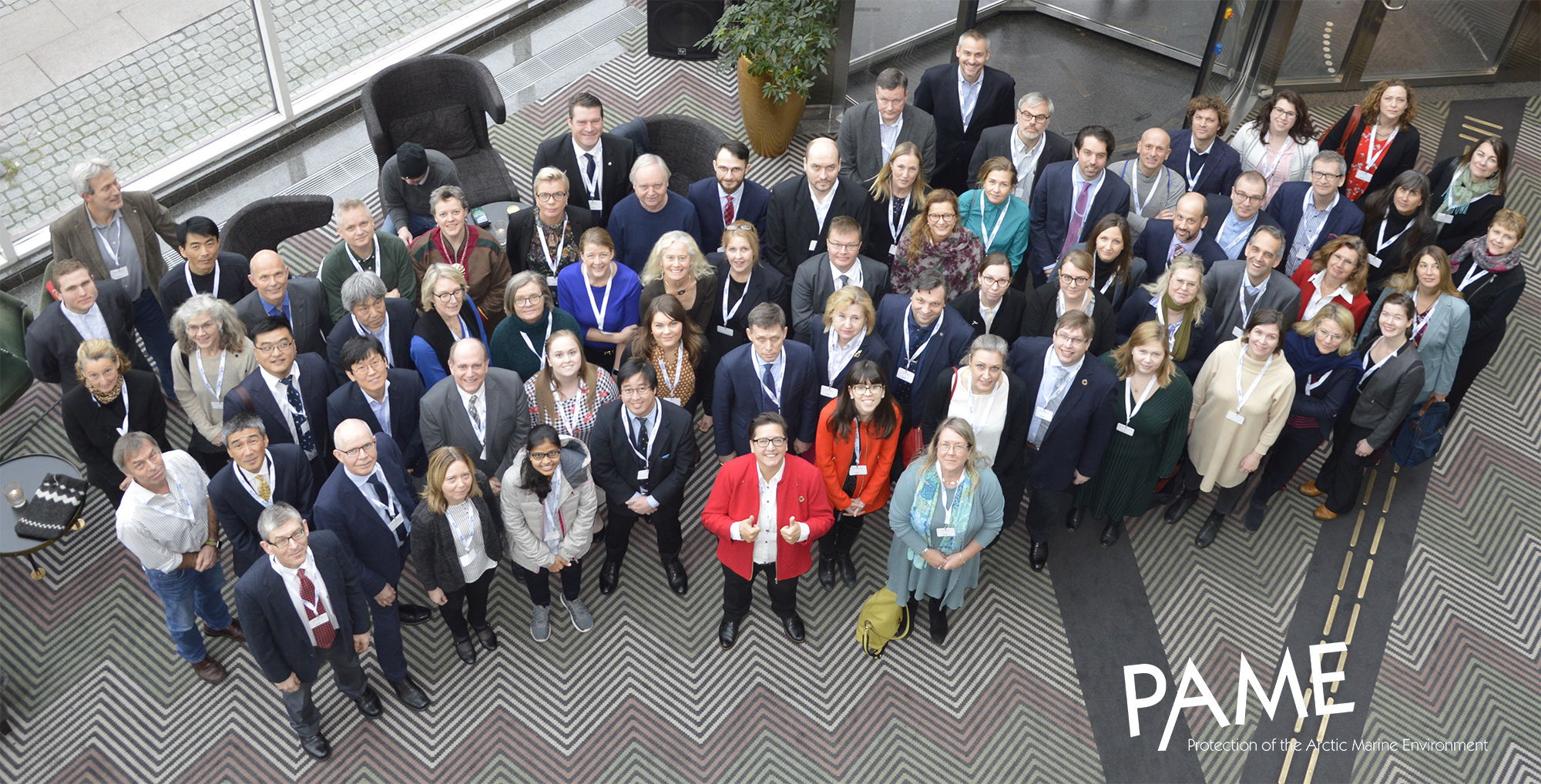 ---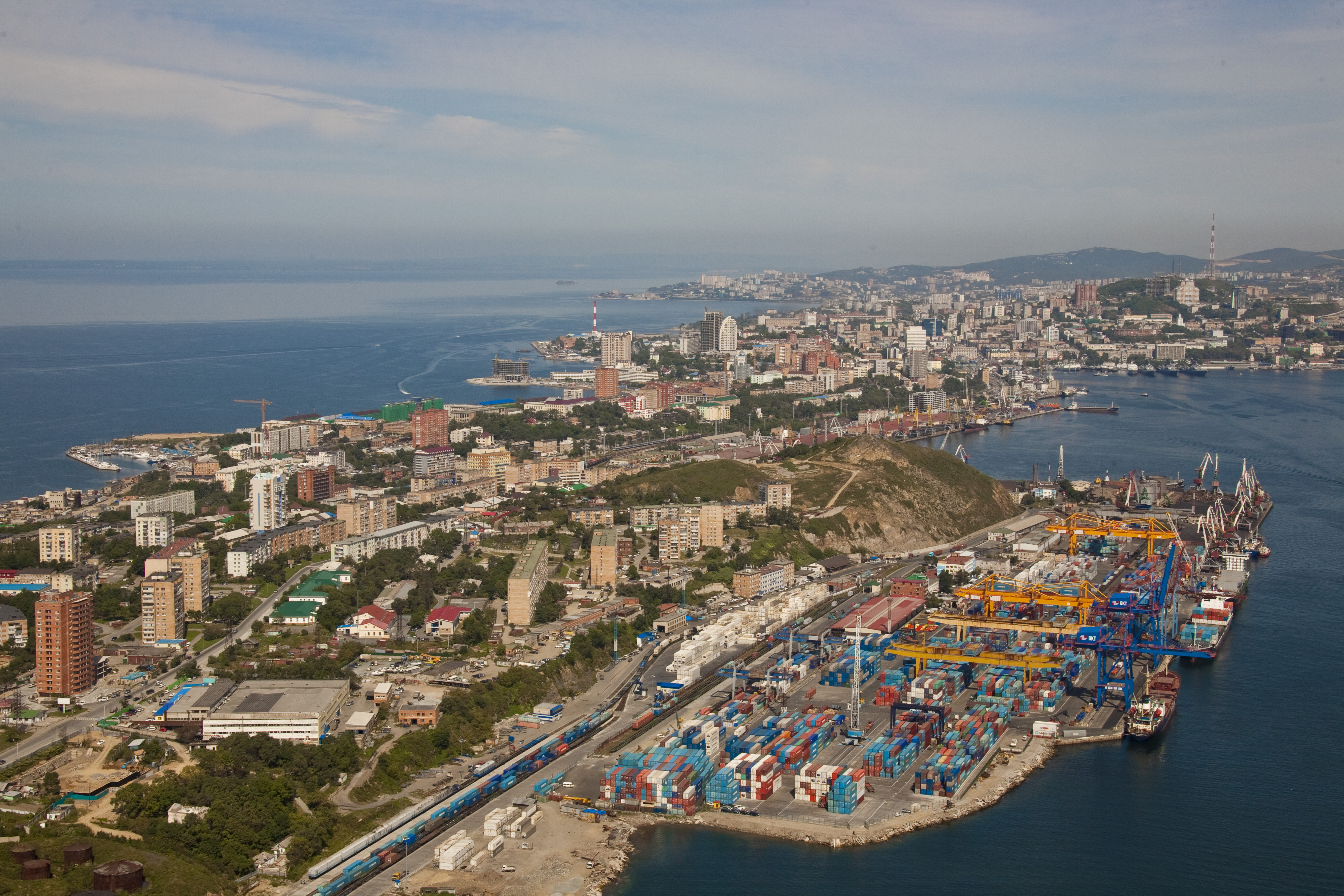 The next PAME Working Group Meeting (PAME II-2018) will be held from 1-4 October 2018 at the facilities of Admiral Nevelskoy Maritime State University. Adress: Verkhneportovaya Street 50a, Vladivostok (Website
http://old.msun.ru/en
). Monday the 1
st
of October has been set aside for pre-meetings of the PAME expert groups.
Leads on respective activities are requested to prepare for this meeting in accordance with the PAME Work Plan 2017-2019 and Records of Decisions from the PAME I-2018 meeting. PAME delegations are invited to include IMO, EA, MPA, Resource Exploration and Development, Marine Litter and other experts in their delegations to the PAME II-2018 meeting.
The aim of this Meeting is as follows:
Leads on respective activities to provide status on progress to date in accordance with the PAME I-2018 Records of Decisions and the PAME 2017-2018 Work Plan and propose timelines to finalize respective activities/projects for deliverables to the 2018 Ministerial meeting (early May).
Agree on updates/status for the next SAO meeting 24-26 October 2018 in Rovaniemi to include a list of planned deliverables for the April 2019 Ministerial meeting.
Compile proposed activities and projects for possible inclusion into the PAME Work Plan 2019- 2021 to include draft content, new proposed projects and indications of lead/co-leads. Use the AMSP 2015-2025 Implementation plan as the framework.
Agree on timelines/milestones of actions and activities needed up to May 2019 Ministerial meeting to include the final draft of the PAME Work Plan 2019-2021 and inputs to the SAO Report to Ministers as per guidance from the Arctic Council/U.S. Chairmanship.
---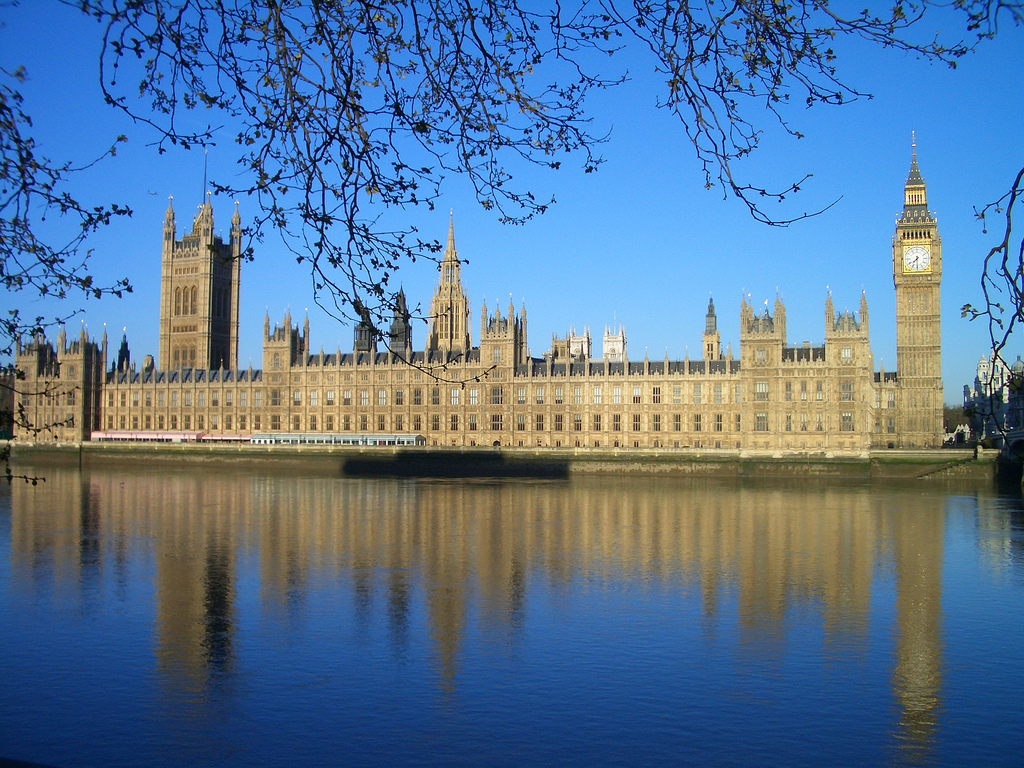 The first meeting of the Arctic Council's Arctic Shipping Best Practice Information Forum
This meeting took place

5-6 June 2017

at Lloyd's Register Office, 71 Fenchurch Street, London EC3M 4BS


Documents:
The purpose of the Arctic Shipping Best Practice Information Forum is to support effective implementation of the Polar Code by making publicly available at a web portal hyperlinks to information relevant to all those involved in safe and environmentally sound Arctic shipping, including vessels owners/operators, regulators, classification societies, marine insurers, and indigenous and local communities.
Examples of information that the planned web portal would hyperlink to are:
• Arctic Voyage Planning Guides (e.g.,
Canada's Arctic Voyage Planning Guide
);
• Sea ice information (e.g.,
U.S. National Ice Center's Current Daily Ice Analysis
);
• Marine insurance guidance (e.g.,
UK P&I Club's Arctic Shipping: P&I Insurance FAQ
);
• Industry guidelines for safe operations (e.g.,
the Arctic Expedition Cruise Operators Wildlife Guidelines
);
---
Information Papers submitted
Insurance industry - position paper
Download
AECO Information paper
Download
WWF/CCU Submission
Download
ESA Polar Code Decision Support System
Download
Arctic Coast Guard Forum
Download
Navigation in Ice - The Natutical Institute
Download
Danish Maritime Authority - Information Paper
Download
ICC - Arctic Shipping Forum Information Paper
Download
International Ice Charting Working Group (IICWG) / JCOMM
Expert Team on Sea Ice (ETSI) - Information Paper
Download
A summary of how IALA expects to advance safe and environmental
sound Arctic navigation and suggested information to be considered for
the Information Forum web portal.
Download
USA - Example of hyperlinks
Download
WMO - Information Paper
Download
Presentations from the meeting

Arctic States: Denmark
Download
Permanent Participants/Indigenous Peoples: ICC
Download
Arctic Council Observers: Republic of Korea
Download
Industry: Association of Arctic Expedition Cruise Operators
Download
Intergovernmental Organizations: International Association of Marine
Aids to Navigation and Lighthouse Authorities
Download
IMO video: The Polar Code explained
https://pame.is/administrator/index.php?option=com_eventbooking&view=events