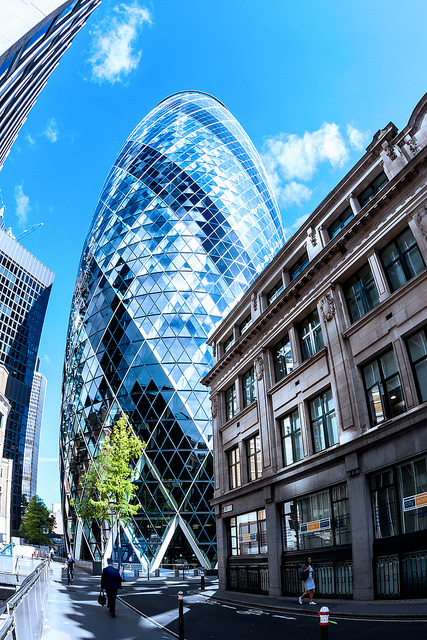 The third meeting of the Arctic Council's Arctic Shipping Best Practice Information Forum will take place on June 3-4 2019 at the Embassy of the United States, London, location
here
.
The meeting is by invitation only. Contact

This email address is being protected from spambots. You need JavaScript enabled to view it.

for more information.
The purpose of the Forum is to support effective implementation of the IMO Polar Code by making publicly available on a dedicated web portal information relevant to all those involved in safe and environmentally sound Arctic shipping, including shipowners/operators, regulators, classification societies, marine insurers, and indigenous and local communities.
Forum's web-portal:
www.arcticshippingforum.is
The Forum places particular emphasis on collecting information of use to Maritime Administrations and/or Recognized Organizations in issuing Polar Ship Certificates and conducting Operational Assessments, as well as information to be used by the shipowners and operators in developing Polar Water Operational Manuals.
More information on the Forum.
---
Third Forum meeting documents:
-
Draft meeting agenda
- List of participants
(to be uploaded)
---
Logistical information:
Hotels recommended by the US Embassy

U.S. Embassy Economic Affairs London – Information for Official Visitors
Meeting location
Second International Science and Policy Conference on:
Implementation of the Ecosystem Approach
to Management in the Arctic:
Integrating information at different scales in the framework of EA implementation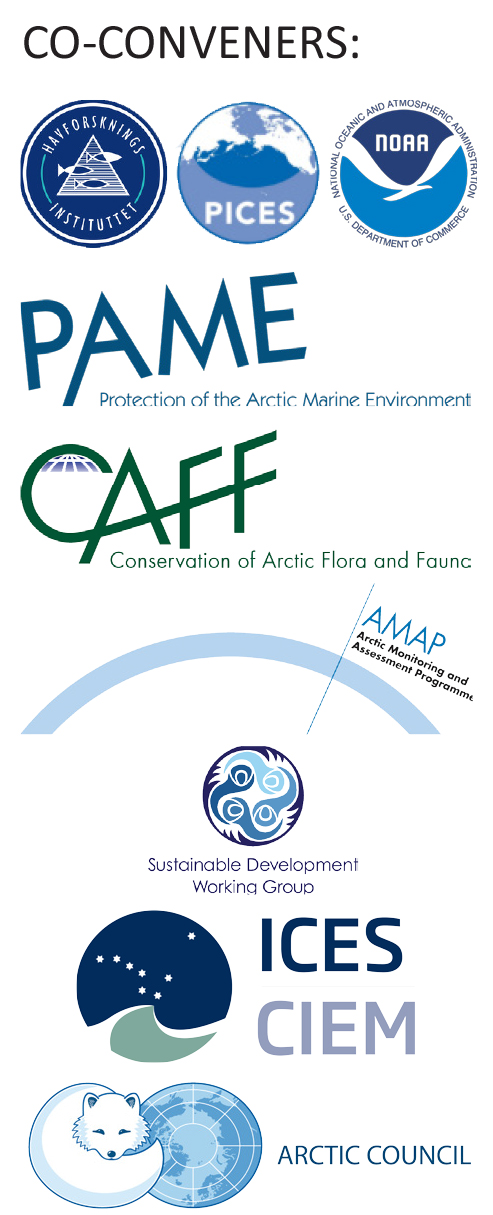 Where:
Bergen, Norway
When:
25-27 June
Registration:
Click here to register
(1
st
of May deadline)
Abstract submission:
Send to
This email address is being protected from spambots. You need JavaScript enabled to view it.
- 1
st
of April (extended deadline)
Please note that hotels in Bergen are filling up very fast at this time of the year so you are urged to book your hotel the soonest (see bottom of the page).
The Ecosystem Approach to Management (EA) is a widely adopted management principle that requires integrated management across sectors of human activities to achieve sustainable use of natural resources while maintaining the integrity of the ecosystem. The EA approach has been acknowledged, defined and adopted by the Arctic states working under the Arctic Council. In 2013 (Kiruna Declaration), the Arctic Council agreed that there was a need for periodic reviews of EA implementation in the Arctic to exchange information on integrated assessment and management experiences. A first international conference was held in Fairbanks, Alaska, in August 2016 to review status of EA implementation. A second Arctic EA conference will be held in Bergen, Norway, in early summer 2019.
Large Marine Ecosystems (LMEs) have been recognized as appropriate scale and units to apply the EA to management of the Arctic marine and coastal environment, with due recognition of their open boundaries and the need to integrate information and management across different scales within and beyond an LME. The second conference to review EA implementation in the Arctic will focus on the scale integration issue. Scale integration in the context of EA implementation applies equally to the natural and social sciences that provide the knowledge base for decisions (e.g. through Integrated Ecosystem Assessment), and the management structures and processes where management decisions are made. Local and Traditional Knowledge (LTK) provides equally important information and insight about scale integration, EA implementation and management. LTK will be an element of all topics and discussions during the Conference.
At the 2nd conference we are seeking to elucidate the issue of scale and scale integration in six topics related to the EA implementation framework:
Integrated Ecosystem Assessment
Ecological Quality Objectives
Marine Protected Areas (MPAs) and other special areas
National EA implementation by Arctic states
The Central Arctic Ocean

A program for the conference will be drawn up by a conference planning group with members from Arctic states, Permanent Participants, Arctic Council working groups, and international organizations including ICES and PICES. We plan a combination of invited presentations and contributions from conference participants. We are seeking contributions (oral presentations or posters) focusing on the scale issue for the five topics listed above. While the conference is about EA implementation in the Arctic, we welcome contributions also from outside the Arctic which can add perspectives and experiences from EA implementation elsewhere.

Important dates:
20 March 2019 – deadline for abstract submission and pre-registration
1 April 2019 – Preliminary program with speakers will be circulated
1 May 2019 – Final registration

Meeting logistics:
Meeting location: Hotel Scandic Örnen, Lars Hillesgate 18, Bergen is centrally located in the city's cultural quarter, a short distance from Bystasjonen station. For further information please refer to the following link here.

Accommodation:
The conference hotel Scandic Örnen: Regular price per night is from 1.890 NOK including breakfast. The booking reference code for the period 25-27 June 2019 is BHAV250619 and can be booked directly here: www.scandichotels.com.

Other hotels:
Thon Hotel Orion, Bradbenken 3 here (25 min walking distance from the conference location)
Clarion Hotel Admiral, C. Sundtsgate 9 here (20 min walking distance from the conference location)

HI Bergen Hostel Montana, Johan Blyttsvei 30 here (Very low price (Hostel)
Klosterhagen Hotell, Strangehagen 2 here (Very small and historical)

Additional information on available hotels in Bergen at www.hotels.com (Bergen, Norway)

Please note that hotels in Bergen are filling up very fast at this time of the year so you are urged to book your hotel the soonest.
th
of February was set aside for pre-meetings of the PAME expert groups.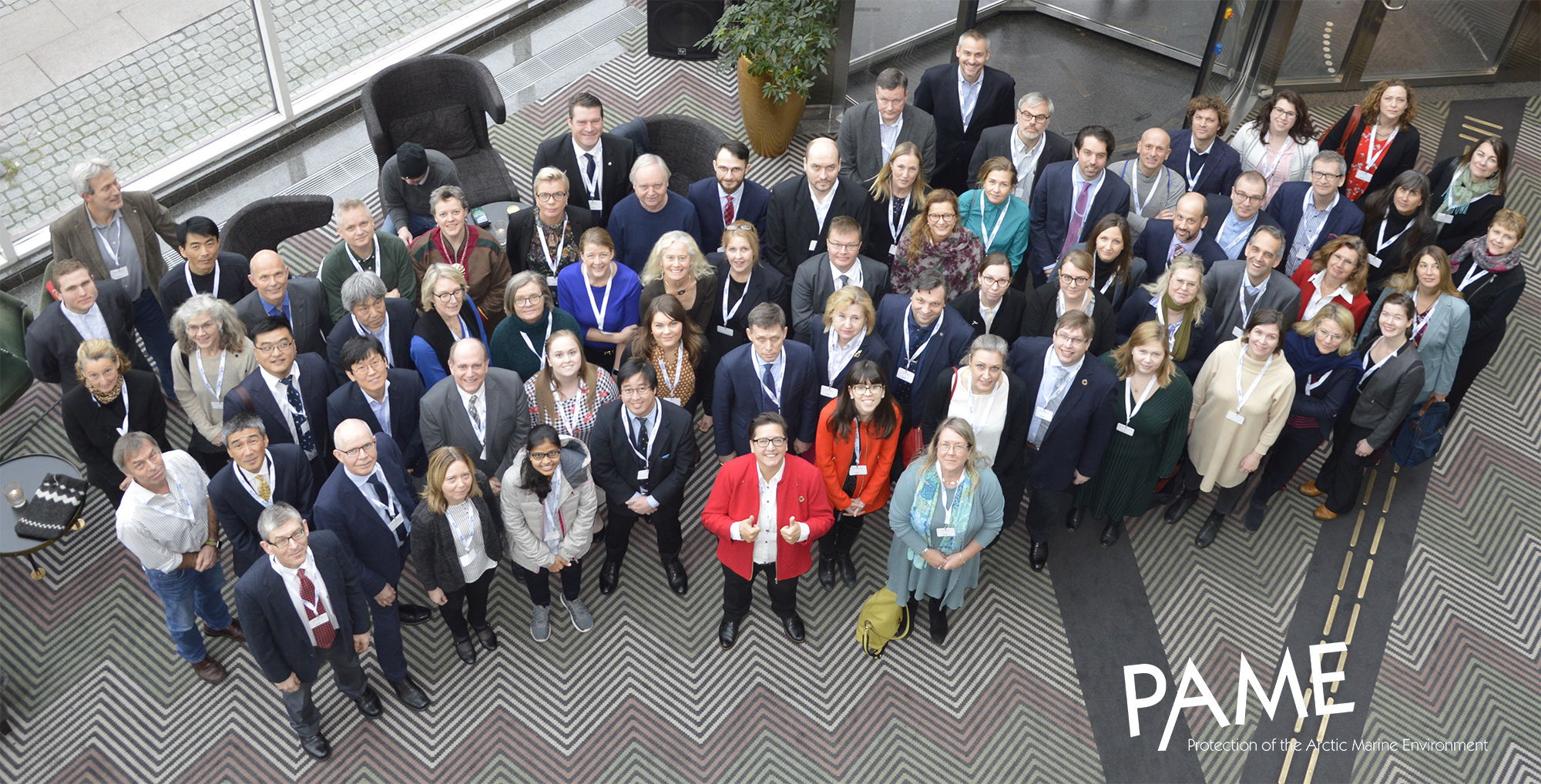 ---


The Government of Iceland has already received confirmation from The Nordic Council of Ministers and the International Council for the Exploration of the Sea (ICES) to become co-sponsors of the event, which we hope will provide a most relevant update on plastic in the region and its impact on the marine environment. Iceland is interested in extending the collaboration and sponsorship of the symposium and is considering adding 2-3 further sponsors for the event.

The planned symposium will build a foundation of science and produce information and advice for decision makers. The symposium aims for exchange of views and to inform about the threat of plastic to ocean life and possible reactions. The symposium will evaluate present status of plastic pollution in Arctic and Sub-Arctic waters and discuss the extent and nature of the plastic pollution. The origin of plastic litter and how it is transported to or in Arctic and Sub-Arctic waters and how breakdown processes are operating in the Arctic and Sub-Arctic. Furthermore the symposium should focus on how different groups and sizes of plastic are affecting organisms in Arctic and Sub-Arctic. Finally it should discuss possible mitigation methods and how they can be implemented.

The conveners for the symposium have been appointed. They are Hrönn Jörundsdottir, MATIS, Reykjavik and Thomas Maes, Centre for Environment, Fisheries and Aquaculture Science, Lowestoft.

Work has started to select and appoint a high-level scientific committee to assist in drawing up the program and the list of speakers for the conference.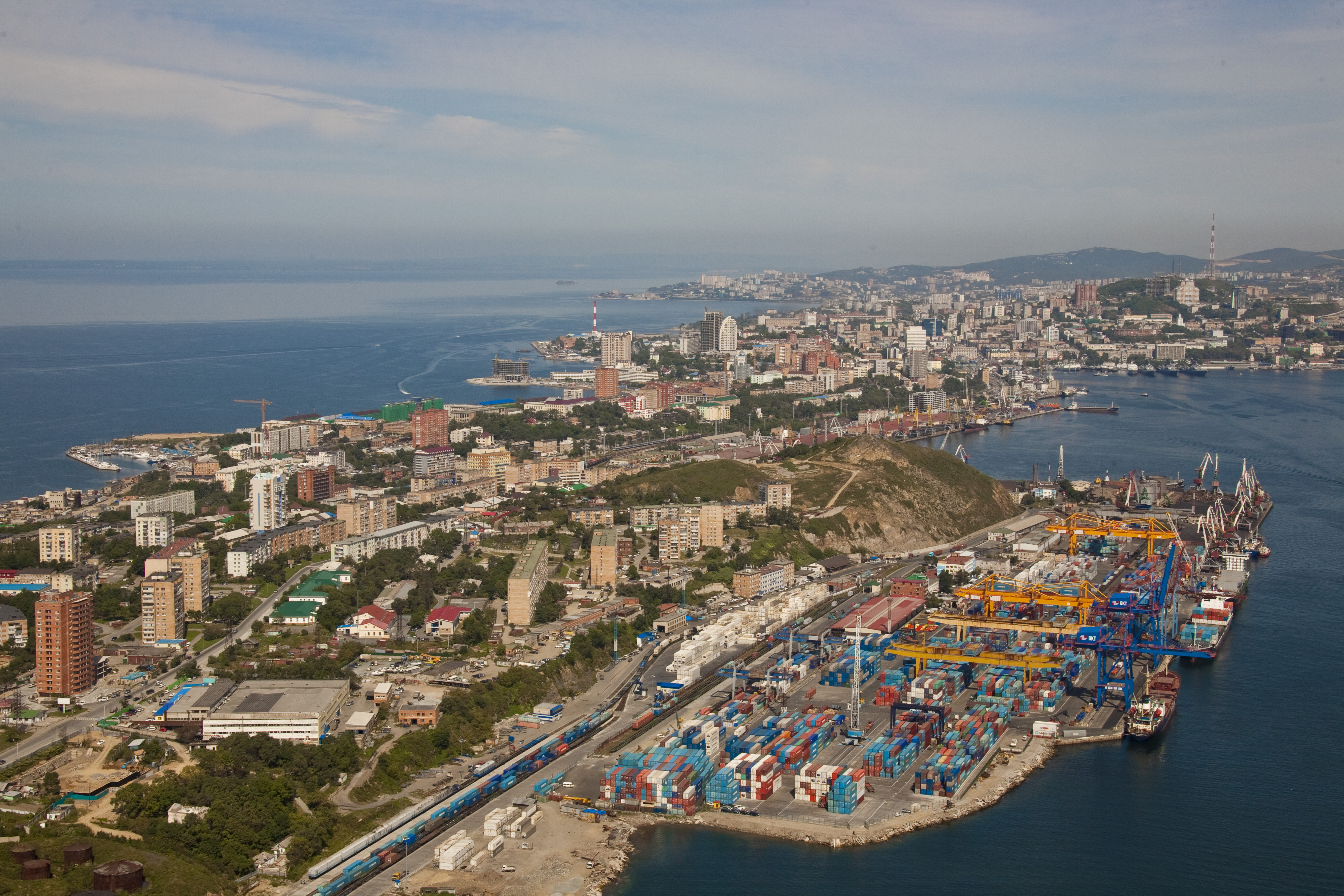 The next PAME Working Group Meeting (PAME II-2018) will be held from 1-4 October 2018 at the facilities of Admiral Nevelskoy Maritime State University. Adress: Verkhneportovaya Street 50a, Vladivostok (Website
http://old.msun.ru/en
). Monday the 1
st
of October has been set aside for pre-meetings of the PAME expert groups.
Leads on respective activities are requested to prepare for this meeting in accordance with the PAME Work Plan 2017-2019 and Records of Decisions from the PAME I-2018 meeting. PAME delegations are invited to include IMO, EA, MPA, Resource Exploration and Development, Marine Litter and other experts in their delegations to the PAME II-2018 meeting.
The aim of this Meeting is as follows:
Leads on respective activities to provide status on progress to date in accordance with the PAME I-2018 Records of Decisions and the PAME 2017-2018 Work Plan and propose timelines to finalize respective activities/projects for deliverables to the 2018 Ministerial meeting (early May).
Agree on updates/status for the next SAO meeting 24-26 October 2018 in Rovaniemi to include a list of planned deliverables for the April 2019 Ministerial meeting.
Compile proposed activities and projects for possible inclusion into the PAME Work Plan 2019- 2021 to include draft content, new proposed projects and indications of lead/co-leads. Use the AMSP 2015-2025 Implementation plan as the framework.
Agree on timelines/milestones of actions and activities needed up to May 2019 Ministerial meeting to include the final draft of the PAME Work Plan 2019-2021 and inputs to the SAO Report to Ministers as per guidance from the Arctic Council/U.S. Chairmanship.
---