This page contains various reports and documents from PAME and the Arctic Council on EA in the Arctic, including PAME's EA Concept paper, workshop reports, progress reports and other related documents.
---

EA International Conference
The first EA International Conference was held in Fairbanks, Alaska in August 2016. Titled EA: Status Of Implementation in the Arctic, the conference brought together over 100 experts and practitioners to examine the scientific, policy and indigenous understandings and experience of the ecosystem approach to management in the eighteen Large Marine Ecosystems of the Arctic and corresponding terrestrial areas.

Click here to download the EA Conference Summary.

Click here to access the Conference website - download abstracts and see other information from the conference.










---
Workshop reports















5th Ecosystem Approach to Management Workshop Report.
26.-27th of May, 2015
Bergen, Norway

DOWNLOAD



Implementing Recommendations for Ecosystem-Based Management in the Arctic
1. December, 2014
Trondheim, Norway

DOWNLOAD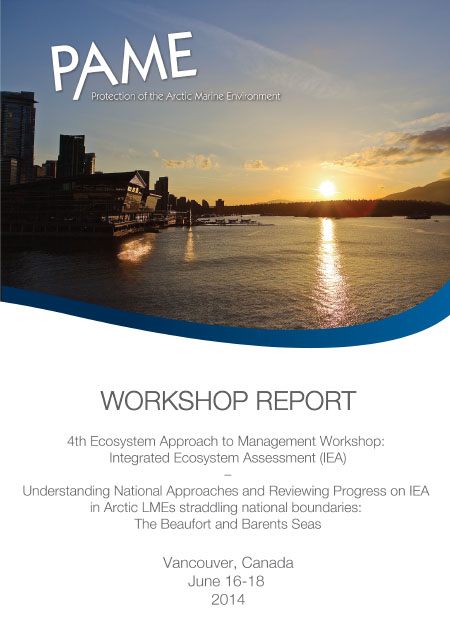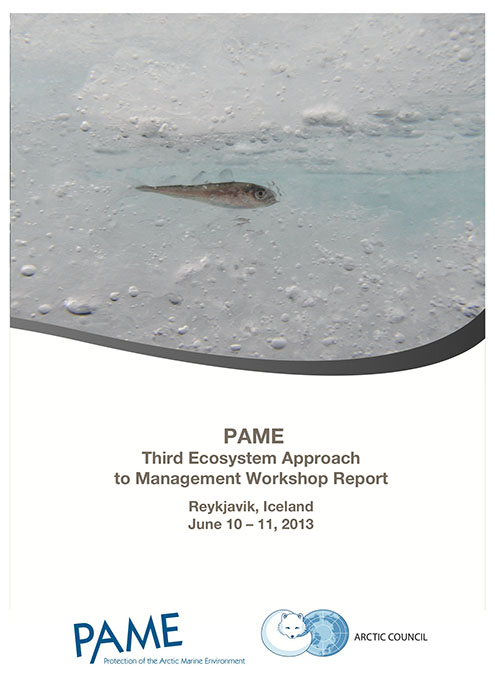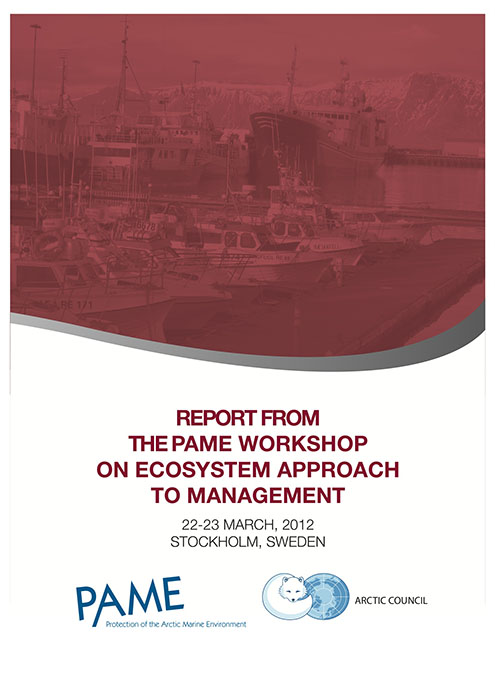 4th Ecosystem Approach to 3rd Ecosystem to Approach to 2nd Ecosystem Approach to
Management Workshop Report. Management Workshop Report. Management Workshop Report.
June 16-18, 2014 June 10-11, 2013 March 22-23, 2012
Vancouver, Canada Reykjavík, Iceland Stockholm, Sweden
Download PDF Download PDF Download PDF






Terms of Reference and Workplan 2011-2013 for the PAME-led Group of EA Experts

Click here to download.






SDWG/PAME Best Practices in Ecosystem-based Management in the Arctic (BePOMAR) 2009



Download PDF
---
Progress Reports





Other relevant documents:

Survey report from the joint Norwegian/Russian Ecosystem Survey in the Barents Sea
August-October 2008, Volume 1.

This report was presented to the 15th. Meeting of the Norwegian-Russian Environmental Commission on Monday 8th December. This is the first time an evaluation has been made for the entire Barents Sea of the overall environmental status, and the conclusion of this report is a milestone in this cooperation. More than 130 experts from 20 Norwegian and 9 Russian institutes have contributed to the report.


Download PDF - Full report

A shorter report is also available, providing an easy accessible summary of main findings.

Download PDF - Shorter version